Console Features
INTUITIVE CONTROLS | SEAMLESS FACILITY and USER CONNECTION
The perfect choice for full-service facilities that want a premium look and console features.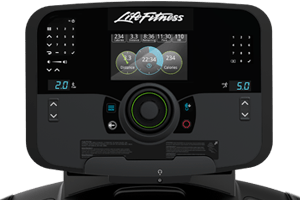 Navigation Dial
Intuitive QuickNav™ Dial with push-button functionality offers an appealing way for exercisers to interact with every aspect of  the console.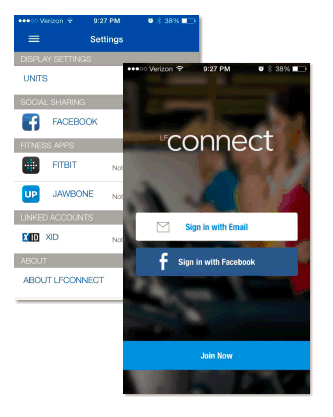 Workout Tracking
Compatible with Android™ 4.3 and higher and Apple® smartphones utilizing Wi-Fi, BTLE, which offers access to the LFconnect™ app for workout tracking.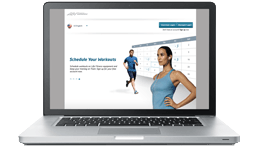 Facility Monitoring
Stay on top of what helps make your facility tick. Keep tabs on usage data, internet connectivity and extended reporting features that allow you to run things more smoothly. Plus, you can perform equipment software updates online, so you can easily upgrade and expand content over time. 
BASE FEATURES
FLEXSTRIDER VARIABLE-STRIDE TRAINER BASE FEATURES
Exercisers can choose the workout that's right for them with the FlexStrider Trainer. Users can change their stride length from 0" to 36" instantly, adding variety to a total-body workout.
Life Fitness has been producing cross-trainers for nearly 20 years. Two decades of biomechanics testing have helped create an elliptical path that feels more like natural running or jogging than any similar product in the fitness industry.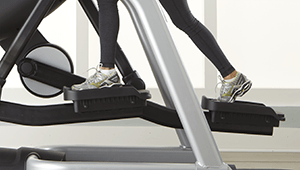 Natural Ellipse Path
Extensive research has developed an extremely smooth, natural feeling motion regardless of stride length.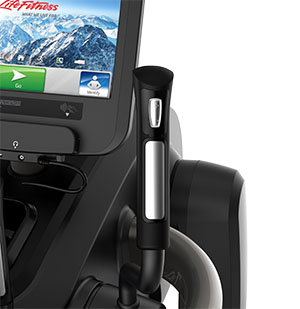 At-Your-Fingertips Resistance Controls
Located on the moving arms to easily adjust intensity without disrupting the workout. (Discover SE Console Shown)
Over-sized pedals with narrow spacing
Users can adjust foot position comfortably, and narrow pedal spacing (2.5"/6.3 cm) minimizes lateral hip shifting.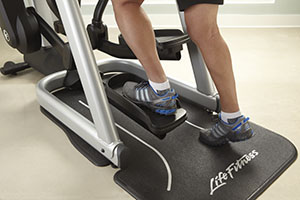 Low Step-Up Height
Pedals are just 10.5" (26.67 cm) high, which makes getting on and off extremely easy.