Key Features
The STEP is multi-configurable – it can be used for traditional and speed step sessions, bootcamps and plyometric training.
The widest stepping platform on the market.
Dedicated points for using Resistance Tubes.
Tread texture varies for increased grip or smooth torsion.
The heat-welded top mat will not come loose.
Anatomical target zones for hands and feet.
Unique secure locking system keeps platforms sturdy.
Rubber stabilising blocks prevent the STEP and RISER slipping and provide extra cushioning.
A secure stacking system ensures space-efficient storage.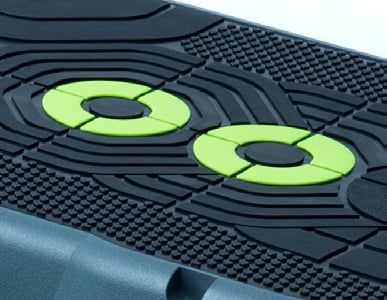 ANATOMICAL HOTSPOT TARGETS
on the STEP platform enable creative and effective programming, and make it easy for all members to follow choreography.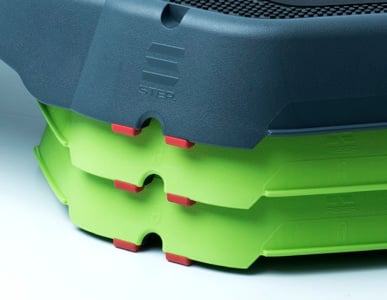 PATENTED LOCKING SYSTEM
allows for easy transportation of the STEP, and easy transitions from horizontal work to incline work.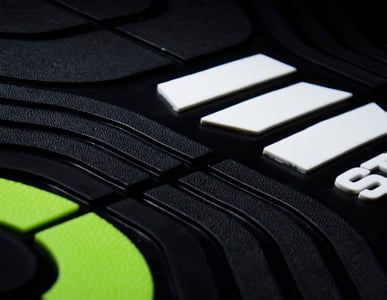 TPR ANTI-SLIP TOP MAT
 heat welded to the surface allows for fast-paced stepping programming as the mat will not come away from the STEP.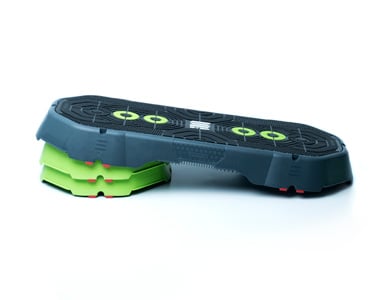 RAMP THE STEP
to create an incline bench and use Power Tubes and Resistance Tubes at dedicated points in the STEP for strength training.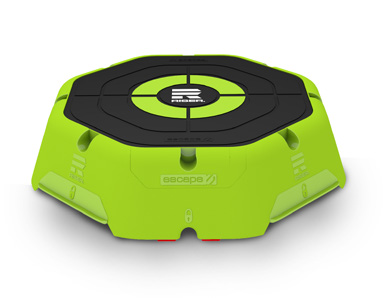 THE RISER
is effective when used as a platform on its own - it gives the opportunity for revolutions, fast
stepping and stacked for introducing
plyometrics.