KEY FEATURES
Contact heart rate hand sensors and wireless telemetry heart rate monitoring system
The patented FlexDeck® shock absorption system reduces impact to joints by nearly 30% compared to ordinary treadmills.
Simple navigation and ergonomically placed controls, including a lower control pad that brings the buttons you use most often closer to you. And the Go System™ Quick Start feature remembers your preferred walk, jog and run speeds, as well as three different incline positions, so you can get started with the push of a button.
Two removable, dishwasher-safe cup holders and an integrated smartphone/tablet holder, which also serves as a reading rack, provide added convenience
Customize your equipment by selecting the console that best fits your needs. The Go Console of this product features all of the programming you'll need to get your fitness programme started. The Track+ Console display Option is compatible with Android™ and Apple® devices and interacts with popular fitness apps for an entertaining and engaging experience.
iPod compatible on Track Console only (iPhone 4, iPhone 3GS, iPhone 3G, iPhone; iPod Touch 4th, 3rd, 2nd, 1st generation; iPod Classic, iPod with video; iPod Nano 6th, 5th, 4th, 3rd generation)
Android™ compatibility: Devices with Android software version 4 and up
Life Fitness LFconnect accessible on Track Console only. Create custom workouts at www.lfconnect.com; connect to console via USB or Life Fitness Virtual Trainer app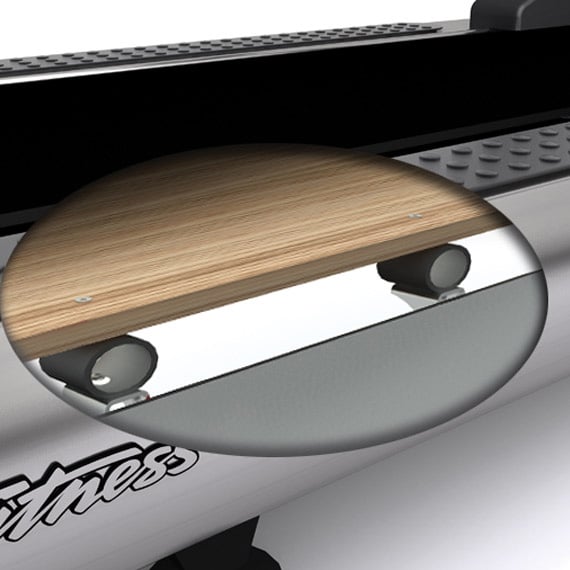 Flexdeck® Shock Absorption System
Our patented system uses virtually indestructible LifeSpring™ shock absorbers to reduce joint stress by up to 30% more than running outside, decreasing the chance of injury for many years to come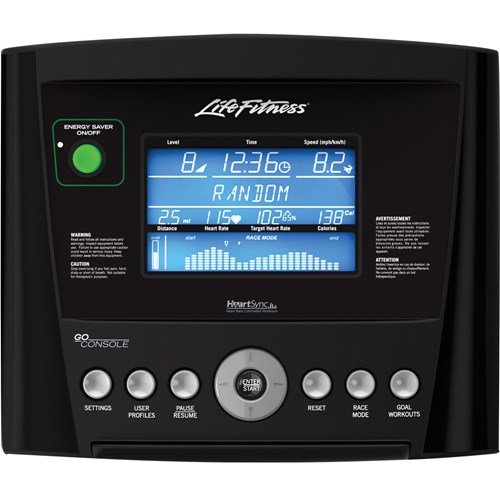 GO Console
The Go Console combines ease of use with a variety of engaging and motivating workout programs.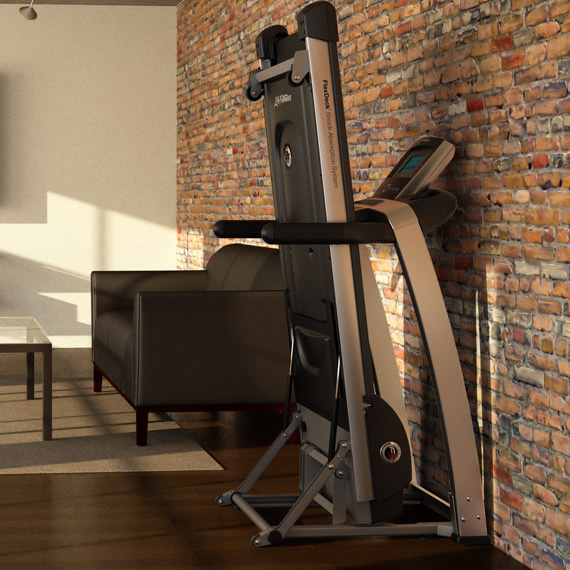 Foldable, compact and ideal for use in any space
The F3 folding treadmill doesn't sacrifice quality. It is outfitted with everything that makes Life Fitness treadmills the No. 1 choice worldwide. High-quality components ensure that your home fitness equipment endures years of heavy use. The F3 compact folding treadmill can be easily rolled to a convenient storage area.