Have you ever considered creating your own home gym?
At the beginning of each year, a lot of us have resolved to exercise more. Rock up to a gym in January or February and you'll see the New Year Resolution crew out in full force. Unfortunately these resolutions tend to fade. It's understandable, though. It seems we have less time and more to do than ever before, so it's no surprise some of us fall behind on our fitness.
One thing people are starting to consider more and more is building a home gym. Even if you're already a member of a health club, a home gym offers the perfect complement to your training routine. Having fitness equipment in your home is a great way to keep your health top of mind.
So where do you start?
Space
First of all, making sure you have the space for a home gym is a primary consideration. The amount of space you have to work with will determine what kind of home gym you can construct, as well as what kind of training you can do.
Depending on where you live and how you and your family utilise your home, one of the following options might be best for you:
Garage. Probably the most popular space for a home gym, an underused garage has solid flooring for heavy duty equipment and serious training.
Basement. Not as common in Australia but if you have a basement-like lower-level space in your home, it could be the perfect opportunity to transform it into a home gym.
Spare bedroom or office. With a good amount of floor space, a disused bedroom or study can easily become a home gym.
Living room. If you're really lacking for space and can only fit one or two pieces of equipment, a corner in the living area with a small-footprint machine may be right for you.
Note: When selecting a space for your home gym, make sure that you have enough electrical outlets for the equipment you require. In addition to fitness equipment, this might also include powering fans or a stereo system.
Also consider the type of flooring your home gym space has. For both safety and noise reasons, you might require additional mats or rubber flooring to cover hardwood floor, carpet or concrete.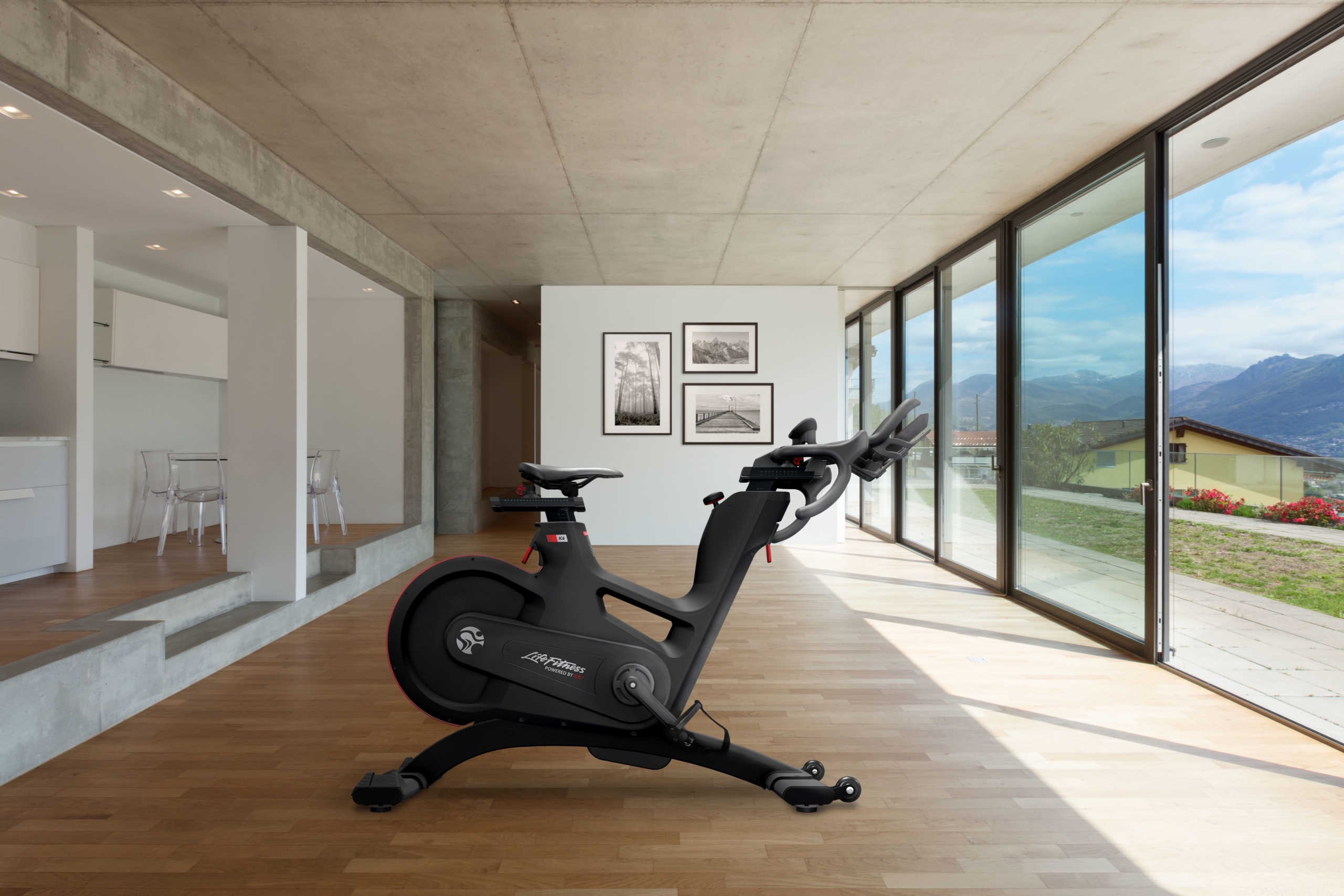 Equipment selection
Life Fitness equipment is ideal for home exercisers looking for the best brand in fitness that delivers results. It's club-quality equipment built for the home.
There are several major types of cardio equipment that might be the right fit for your home gym, including treadmills, spin bikes, upright and recumbent bikes, cross trainers and rowers.
When selecting cardio equipment, be aware of the space you have versus the footprint of your equipment. Treadmills often have the largest footprint, while indoor cycles and rowers have a smaller one.
Life Fitness has a variety of treadmills for home use, while the ICG Indoor Cycle is a feature-packed performance bike that takes up very little space.
There are several different ways to include strength equipment in your home gym.
If strength training in your home gym is a must, free weights, cable- or fixed-motion machines, rack and benches are all available. Cable and fixed-motion options include the G7 Home Gym and the Fit-3 Multi-Gym, while a range of free weights and strength training accessories can fill out your home gym to give you innumerable options.
Home gym consultation
Life Fitness consultations offer personalised solutions for layout and equipment selection based on your fitness goals, preferred methods of training and space considerations. If you're interested in putting together some pieces for a home gym of your own, get in touch with one of our sales reps today.