The SYNRGY90 Versa Cable allows for a wide range of bodyweight, suspension, rope and free weight training options. It has one Cable Motion station and one u-link adjustment column, which allows for the attachment of platforms, dip handles and more.
N/A x Rope Pull
1 x Cable Station
N/A x Suspension Chin Up Bar
N/A x Rock Chin Up Bar
N/A x Boxing Bag Connector
2 x Accessory Storage Shelves
1 x U-Link Adjustment Columns
1 x Battle Rope Attachments
N/A x Step-Up Platform
1 x Dip Handle
N/A x Power Pivot
N/A x Rebounder
1 x Stall Bars
Accessories included in Base Unit: 1 Short Handle / 1 Long Handle / 1 DAP Training Belt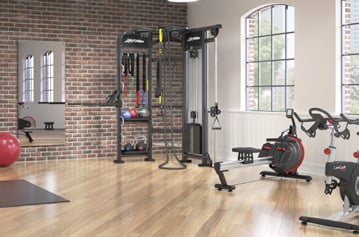 Personal Training Configurations
Trainers can configure their own variation of Cable Motion, bodyweight, suspension, rope or pivot training configuration options.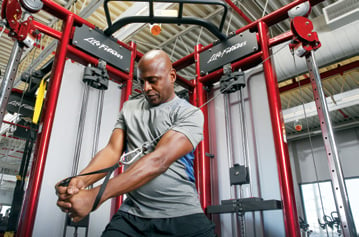 Cable Motion
Cable Motion Technology employs user-defined paths of motion that allow for a nearly endless variety of strength training options.
Accessory Storage
Convenient integrated storage space for accessories like medicine balls, kettle bells, resistance bands, and more.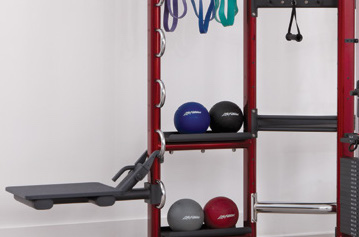 Adding Workout Possibilities
U-link columns allow for the quick attachment of options like dip handles and step-up platforms.