HIGHLIGHTS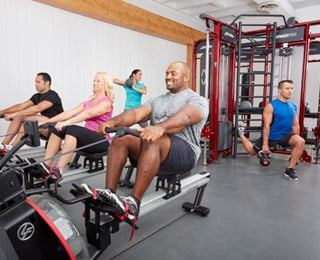 SMALL GROUP TRAINING HUB
A SYNRGY360 system provides a hub of motivating energy. Life Fitness has a wide breadth of products to create an inviting focal point for any facility.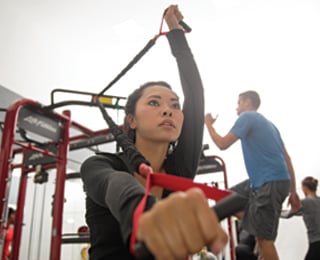 VARIETY AND VERSATILITY
Nearly limitless variety takes the repetition out of small group training.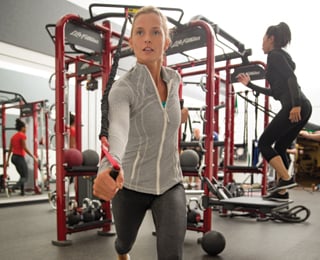 MODULAR CUSTOMIZATION
Several configuration options and workout station choices allow a facility to tailor the perfect system for its exercisers.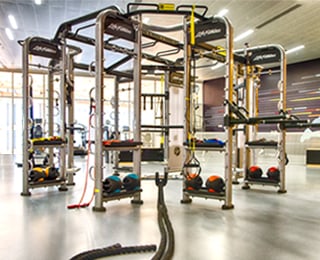 SUITED TO SPACE
Five different sizes of SYNRGY360 units makes it easy to choose one that fits best into any facility.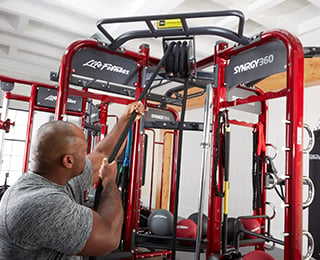 EXPANDABLE
An expanding offering of options and add ons keeps workouts fresh and fun.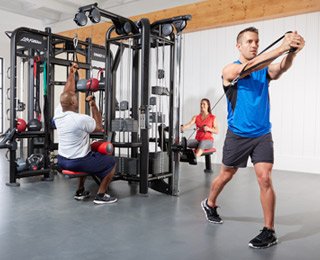 CABLE MOTION
Cable Motion multi-jungles add versatility and robust training options to any SYNRGY360 unit.
PACKAGE OPTIONS
OPTIONAL ADD-ONS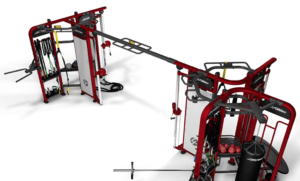 OPTIONAL CABLE CROSSOVER CONNECTOR
Combine Synrgy360 units by connecting cable stations with the optional Cable Crossover Boom to create a different training environment and add interior space.  -Supports multiple suspension trainers -Additional chin handles -Available in three lengths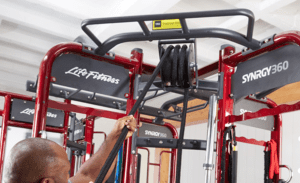 ROPE PULL
The rugged rope pull provides versatile and challenging workout options for all exercisers. Resistance increases as speed of motion increases, which effectively engages the arms and back. It can be added to existing SYNRGY360 units and doesn't interfere with suspension chin, rock chin or Power Pivot™ attachments. The rope pull is included in SYNRGY360 units with "plus" packages.

OPTIONAL FLOORING
As part of the complete SYNRGY360 system, flooring is available for each model. This high-performance flooring is marked to provide visual cues for your personal trainers and their clients, guiding them through their workouts.