THE CONSUMER DEMAND FOR RELEVANT, REAL TIME, PERSONALISED HEALTH TECHNOLOGY CONTINUES TO GROW AS THE NUMBER ONE TREND IN THE FITNESS SECTOR PREDICTED FOR 2016 AND BEYOND IS DIGITAL OUTCOME MEASUREMENT.
LOOKING FOR NEW WAYS TO ENGAGE YOUR CLIENTS?



1. SCAN
Track your clients' progress by measuring important internal metrics such as Skeletal Muscle Mass, Body Fat %, Visceral Fat, Total Body Water and Bio Age.
2. ENGAGE
Measure and manage your clients' results better by providing the ultimate engagement tool. Utilise scan data to have powerful fitness conversations with your current client-base, ensuring they reach their individual fitness goals.
3. RETAIN
No-one has ever left a gym because they have achieved results. Retain your clients better by providing additional services ensuring all of their individual goals are met.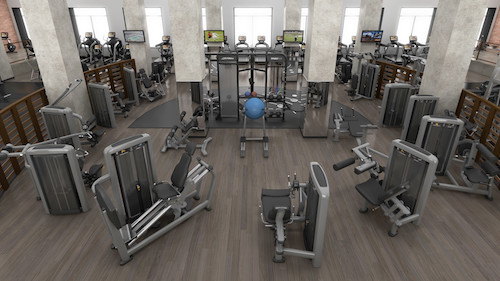 GET THE INNOVATIVE ADVANTAGE
Get a better understanding of your clients individual health and fitness so you can assist them to reach their goals.
Be seen as progressive with latest technology
Gain higher member retention and lead generation
Get ultimate user satisfaction
Transformation or wellness challenges
Great for demos, trade shows and exhibitions
Increase foot traffic to your business
Hire out your Evolt 360 Scanner
Charge for scans as added income
Great tool to on-sell your services or products
TRACK YOUR CLIENTS & RUN CHALLENGES
The Operations Dashboard and Challenge Portal allows you to track your client scans, revenue streams and to also run your very own wellness challenges. It is the ultimate engagement tool to assist and provide members with a baseline to track and monitor their goals as well as engage with Club Personal Trainers and other services within the Club. Let our Evolt Insights give you a deeper understanding of:
Trends and patterns
Community and population participation engagement
Holistic health and wellness insights
Campaign Analysis
Research and development
Insights into preventative and predictive lifestyle diseases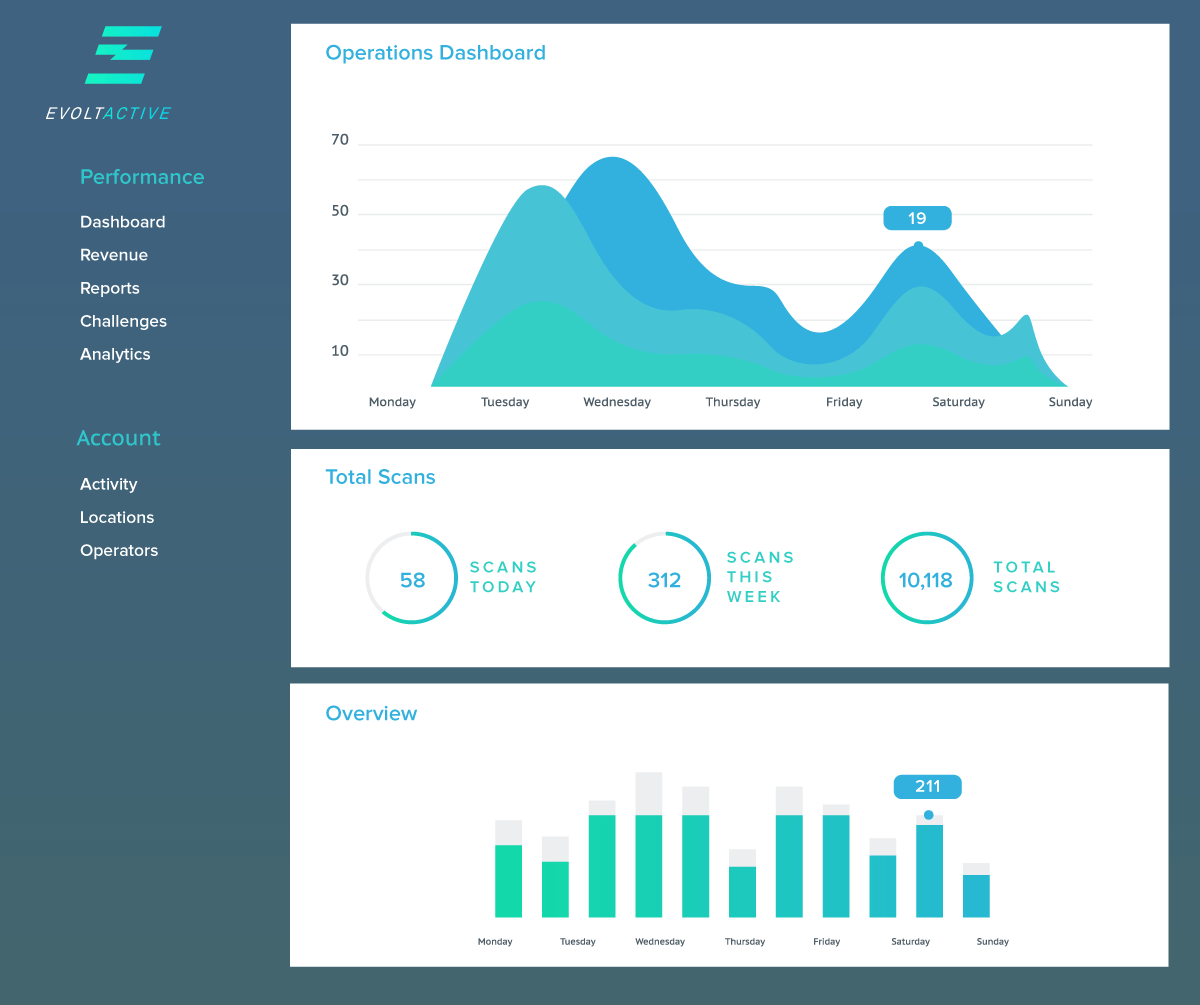 FREE BUSINESS DIRECTORY LISTING
Let non-members find you and increase foot traffic to your location. Increase your opportunity to on-sell services and products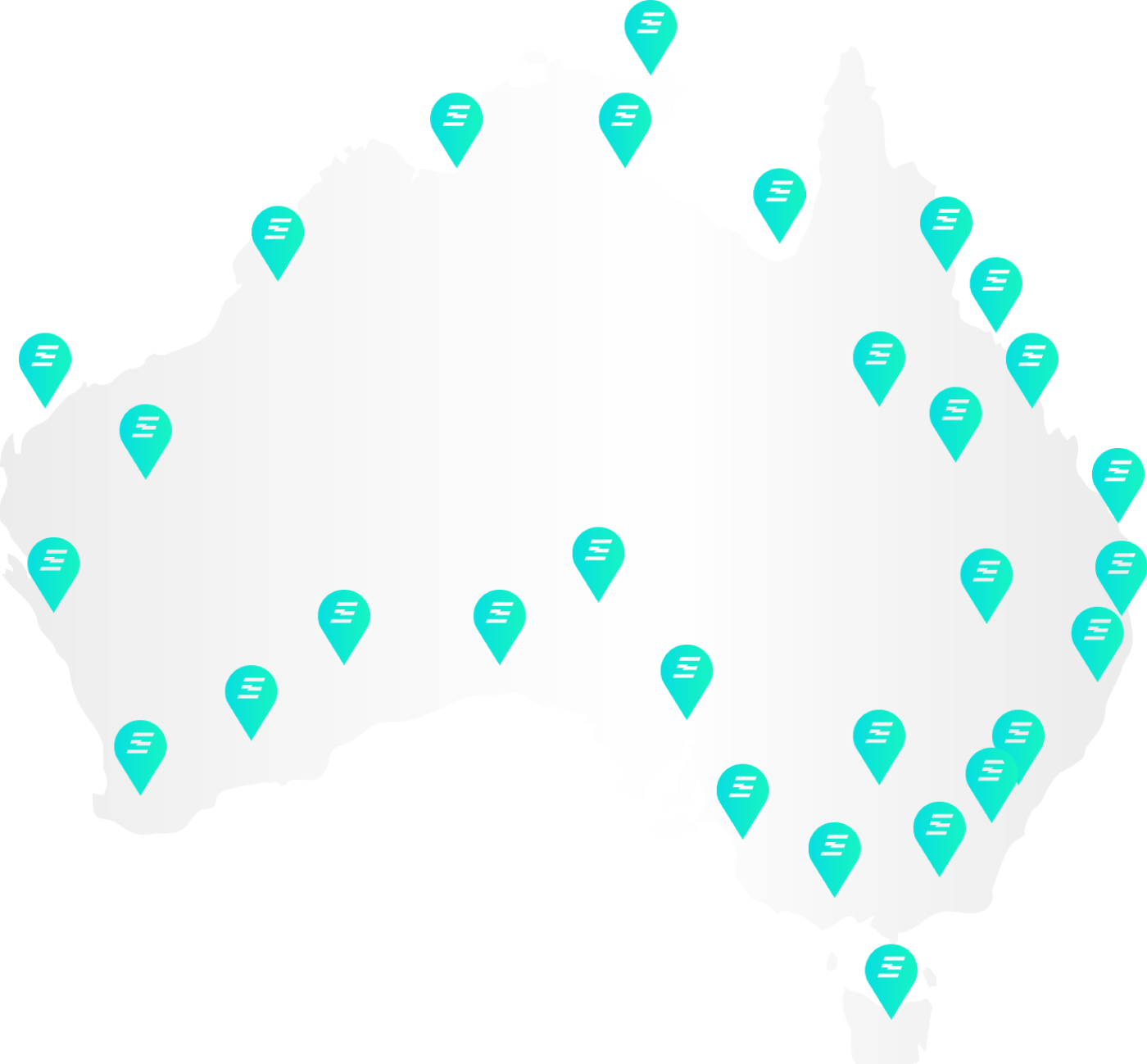 OUR CLIENTS
See how we customise successful health and fitness campaigns and solutions for our clients and other amazing uses for our technology.