Overview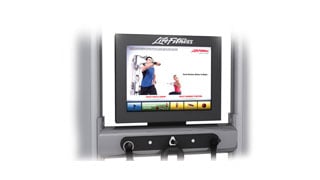 Touch Here for Results
The innovative touch screen design makes it easy for anyone to get a challenging workout. By showing exercisers exactly how to set up the machine and perform the exercises, they can find new moves that will help them achieve better results.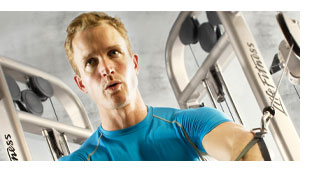 Strength for Everyone
The console is compatiable with all Signature Series Cable Motion Dual Adjustable Pulley machines and works to decrease intimidation of this incredibly versatile tool by offering instruction on using it and confidence that exercises - from standards to new discoveries - are being done correctly.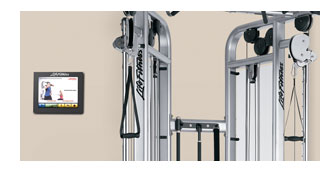 Two Mounting Options
The console can be mounted either directly on the machine or on a wall convenient to the machine.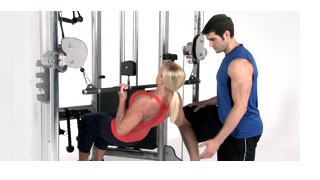 Personal Trainers' Secret Asset
After viewing the large number of exercises available, people are more likely to seek the guidance of a trainer, who can keep things interesting for these new clients by accessing the more difficult moves in the "trainers only" area.