Signature Series Cable Motion Highlights
1:4 resistance level on weight stack provides lower starting resistance ideal for less experienced users. Also allows for higher speed movements that are suitable for sport-specific training
Dual roller mechanism or pulley housing provides a smooth and easy adjustment. 20 adjustment positions per column create a wide variety of exercises
Standard accessory kit with 9 different handles, an instructional poster and instructional CD provide all the training tools necessary for a complete strength training program
Attachments Include: 2 Short Strap Handles, 2 Long Strap Handles, 1 Ankle Strap, 1 Leg Extension/Leg Curl Strap, 1 Long Bar, 1 Short Bar (a.k.a. Sport Bar), 1 Triceps Rope, Waist Belt
Cables 7×19 strand construction, lubricated, nylon-coated cable meets U.S. military specifications
Cushioning Contoured cushions utilize a molded foam for superior comfort and durability
Frame Description Standard rubber feet protect base of the frame and prevent the machine from slipping; 11-gauge steel frame ensures maximum structural integrity; Each frame receives an electrostatic powder coat finish to ensure maximum adhesion and durability
Hand Grips Hand grips are a durable urethane composite; Grips retained with aluminum collars, preventing them from slipping during use
Instructional Placards Easy-to-follow instructions illustrate proper use and muscles trained
Pulleys 4-1/2″ (11 cm) and 6″ (15 cm) diameter fiberglass-impregnated nylon pulleys feature sealed bearings
Shrouds Optional front shrouds; Standard rear shrouds
Weight Plates And Guide Rods 7/16″ (11 mm) diameter weight selector pin magnetically locks in place and is connected to stack to prevent loss; Solid-steel weight plates.
Top weight plate is fitted with self-lubricating bushings
Manufacturer REQUIRES that this product be secured to the floor when used with body weight strap training products to stabilize and eliminate rocking or tipping over.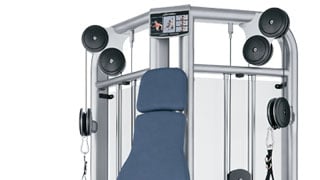 Exercise Variety
Give your exercisers the freedom to move limbs independently of one another, one at a time, both at the same time, or use different weights for each limb.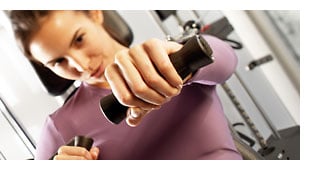 Give Exercisers Something Different
Encourage member retention by motivating your users to reach new levels of strength training with advanced exercise opportunities.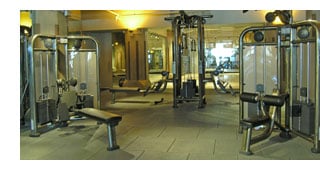 Great Personal Trainer Tool
Increase your personal-training revenue with easy-to-use equipment that allows your trainers to design an unlimited number of programs.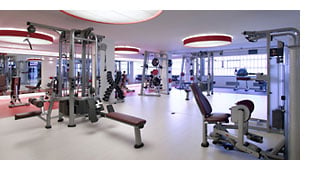 Easy to Get Started
Attract a variety of exercisers, regardless of their fitness goals or skills, with low starting resistance and easy adjustments.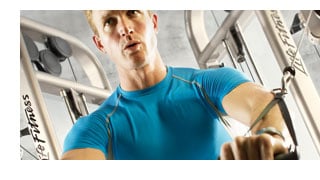 Functional Training
Provide your users with the ideal functional training tools to help them add more strength to their everyday, real-life activities. Athletes will improve on-the-field performance; Work-specific exercises will reduce on-the-job injuries; Active older adults will improve performance in activities of daily living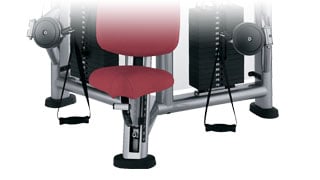 Swivelling Handles
Enhance workout variety with unique swivelling handles.