Getting Started
Partnership for success
We do whatever it takes to help our customers. As the top-selling and most trusted fitness equipment manufacturer in the world, Life Fitness supports your success in ways no other company can. Our global sales and distribution teams are known world-over for going beyond just bringing you great fitness equipment, by developing a true partnership to help you achieve your business goals. Including:
Understanding your business needs

Subject matter experts

Life Fitness experience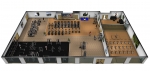 Opening a New Facility or Refreshing an Existing Facility
Opening a new fitness facility or refreshing an existing facility is a huge undertaking. Congratulations on moving forward with your goal. Our 40 years in fitness parallel the growth of the industry so we, more than any other company, bring a holistic approach to understanding your business needs. We pride ourselves on providing much more than just great equipment. We're there for you with advice, help with layout and design, business planning and more.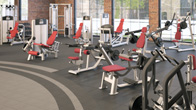 Equipment Selection
Our two industry-leading brands, Life Fitness and Hammer Strength empower you to create a fitness floor tailored to your exercisers. We offer variety in our two cardio lines and 12 different strength lines, because we know that having choices helps you choose the right equipment to best suit your needs. A variety that also helps exercisers avoid boredom, plow through plateaus and achieve their goals—which they will attribute to your facility. Because the best exercise plan is one with room to grow, the best facilities enable that growth and thoughtful owners are rewarded for their foresight with very loyal members.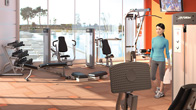 Facility Layout Services
Creating an inviting facility floor plan that maximizes your space is the first step in creating a successful fitness facility. Whether you are adding new equipment, expanding an existing facility or building a new one, Life Fitness has unsurpassed facility layout services and expertise to set your facility apart.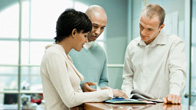 Flexible Financing
The cost of equipment is one of the biggest impositions on the hip pocket of gym operators, whether starting from scratch or maintaining and improving an existing facility. Life Fitness Australia understands this and has developed a range of flexible financing solutions to suit any budget. Our convenient, in-house leasing program provides attractive and flexible terms that can be designed to suit your business. When you choose to purchase fitness equipment from us your options include:
Outright purchase

Operating Lease/Rental

Lease Purchase
With our Operating and Lease Agreement, monthly payments cover everything including freight, installation, service, maintenance and parts for the duration of the agreement. Life Fitness is especially keen to help any business - whether you're launching a new facility or upgrading your existingcommercial fitness equipment. We offer generous leasing and financial programs so you can secure the machines your facility needs, easily and without delay. With our team you have a flexible partner committed to creating the best solution for you. We want to help you succeed, because what's good for you is good for us.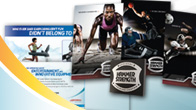 Pre-Sales Office Support
Channeling the energy of a bustling exercise facility in a sales office is fairly daunting. We offer promotional videos to create visual excitement that also educates on the features of Life Fitness equipment. This way, exercisers immediately connect the idea of your facility helping them reach their fitness goals.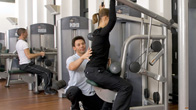 Staff Education Tools
The Life Fitness Academy has devised a multi-step learning solution with options that benefit every fitness professional. It all begins with e-learning where staff and trainers can conveniently gain and test their knowledge. Fun, dynamic live and on-demand webinars comprise the next level of available training. Including: 
On-Site training

E-learning

Webinars

Grand opening on-site trainer support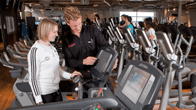 Member Education Tools
For those facilities that have limited staff, having great instructional materials to help train your members on features and proper usage of your Life Fitness and Hammer Strength equipment can be a big help. The Life Fitness website Fitness Advisor section is a great place to direct your exercisers for fitness articles instructional videos and other tips on how to get the most from their workout. Our Life Fitness Academy trainers can further personalize equipment training for your exercisers by providing in-person instruction for your members, in your own facility.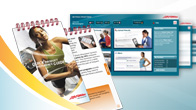 Member Sales Tools
We understand selling memberships or promoting your facility to prospective exercisers is critical to your success. That's why Life Fitness wants to help you maximize your equipment investment, by giving you the tools to promote your equipment and it benefits, and give you unique ways to distinguish your facility. Things like the Life Fitness Journey Concept and unique workout tools like Life Fitness LFconnect website. And staff education tools, so your trainers and staff can highlight all the features that help sell the equipment's benefits - and ultimately those of your club - to prospective members.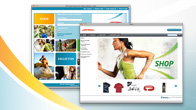 Marketing Support
Our marketing teams support 120 countries around the globe from headquarters and regional offices. We work hard to understand your specific needs from a point of view that will resonate with the exercisers you're trying to attract. We offer custom and ready-made solutions and collaborate with our customers to create the ultimate fitness experience. In addition to our capabilities in creating printed marketing materials, we recognize that the world is changing and moving to an evermore interactive existence. We can help you with website content and online resources to reach your exercisers before they ever walk through the door.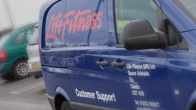 Maintaining Your Equipment Investment
We want to maximize the investment you have made in Life Fitness and Hammer Strength equipment, and that means helping make sure it is up and running all the time. We offer things like Preventative Maintenance and Service Contracts to ensure your equipment is always in top condition. Including: 
Preventative Maintenance Contracts

Service Contracts

Cleaning and Preventative Maintenance Recommendations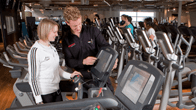 Maintaining Your Equipment Investment
Equipment Updates and Repairs We design our equipment to withstand the world's toughest environments, but even so, sometimes things need a repair. Life Fitness fields the industry's largest dedicated service team, with Life Fitness Field Technicians and certified service providers that are experts in getting repairs done right the first time. And dedication to service doesn't stop there; we offer service seminars worldwide to help empower your team to take service into their own hands. Including:
Life Fitness Field Service Technicians

In-House Diagnostic Lab