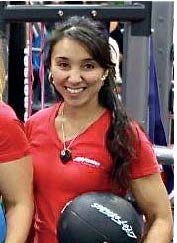 Adele began in the fitness industry back in 1992 and with over 22 years of experience in the fitness industry, Adele has been actively involved in all areas of club operations. Since 2003, Adele has head Life Fitness Academy for Life Fitness Australia. Over this time she has shared her knowledge and experience with 100's of trainers, fitness staff, club managers and owners conducting trainings, instructor certifications, workshops and seminars across  the Asia-Pacific region.
Her qualifications and experience has enabled Adele to educate and support other fitness professionals in the areas of fundamental fitness and conditioning training, Exercise Rehab, Instructor (Cert III / IV & Cycle) Certifications, Sales, Marketing, Retention and Business Development. And when she's not in front of groups for Life Fitness, Adele is lecturing at university.
In our industry it is vital to have the ability to 'walk your talk', and to support the breadth and depth of her experience, Adele remains focused on ensuring her level of formal education is at the highest level. She has completed multiple university degrees in Applied Science, Health Science and soon to be a Masters Degree in Exercise Science (Strength and Conditioning). In addition to the area of health and fitness, Adele is a qualified Clinical Myotherapist and is often referred to by allied health professionals in the area of exercise rehab and conditioning. Adele has worked with a number of professional sporting arenas including basketball and golf, as well as representing Australia herself in athletics.
Capped with a strong theoretical base and combined with her diverse range of practical experience makes Adele an industry authority.Her dynamic presentations make learning fun. This extensive area of expertise, her attention to detail and ability to motivate others is unrivalled.