It's not just about the world's best fitness equipment
What We Do
Life Fitness Academy (LFA) delivers exceptional standardized fitness education, accredited nationally and by global certifying bodies, around the world. Our mission is to ensure that Life Fitness continues to be the top choice in the industry for both products and education.
As part of the enduring commitment by Life Fitness to our customers, LFA offers a wide range of educational products including live, web-based and on-demand learning.
Life Fitness is committed to product development and continuous innovation. LFA is also dedicated to developing and offering cutting edge and engaging education through an exceptional global network of trainers who wrap an experience around each product.
Life Fitness and Hammer Strength products foster successful partnerships with our customers. LFA does the same through education, and strives to develop true and valuable partnerships to help customers and exercisers achieve their goals.
GAVIN AQUILINA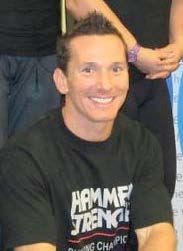 Gavin has worked in the fitness industry since 1990 with experience as an owner, manager, personal trainer and presenter. He has completed thousands of presentations in over 40 countries around the world and is one of only five Life Fitness Academy Global Master Trainers.
Adele Appleby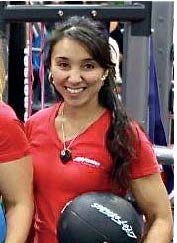 Adele began in the fitness industry back in 1992 and with over 22 years of experience, Adele has been actively involved in all areas of club operations. Since 2003, Adele has lead the Life Fitness Academy for Life Fitness Australia and shared her knowledge with 1000s of trainers, fitness staff, club managers and owners.
Programs Available
Discover cardio training
Functional Jungle (Synrgy Fundamentals)
Synrgy Small Group Training
Discover LFConnect retention and management
Circuit training
Strength Progression (foundation to function)
Strength Lab
Functional Rehabilitation
Exercise Prescription for Muscle Injury
Exercise Prescription for Joint Injury
Effective small group training sessions
Cardiovascular (machine) Exercise Progression
Cardiovascular machine small group training
Run for your life (filex 2011)
Older adults and functional training
Pre and Post Natal Training and Exercise Prescription
Weight training and metabolic conditioning
Women and weights
PT Business Success Strategies
Team fitness and business coaching
Solutions rather than Sales for PTs
Nutrition foundation
Insulin resistance what all trainers need to know
Workshop/Seminar Presentation
Testimonials
"A key benefit of the significant investment C2K Fitness & Aquatic Centre made in purchasing the latest LifeFitness Discovery Cardio Equipment was access to the LifeFitness Academy. The LifeFitness Academy provided our PT's & Fitness Consultants with detailed technical training on the new equipment & its extensive range of programs, entertainment & programming applications. LFA sessions were delivered under the direction of Gavin Aquilina Fitness Industry expert. Gavin is a highly skilled presenter, his experience & professionalism resulted in a seamless transition at installation. The LFA sessions ensured members & staff were able to utilize the extensive technology available to them within the new Discovery range & apply this to their workouts to maximize results!"
Carlos Garcia - C2K Fitness
"Gav, I just wanted to thank you once again for your training session yesterday. It was extremely valuable for myself and all staff members. There was very positive feedback from my team and I definitely learnt some skills I will be implementing within my all clubs."
Shane Casey -Anytime Fitness Quakers Hill, Emu Plains, St.Marys
"My staff have grown so much from the initial training. Adele planted the seed to make all my staff very comfortable to try things that perhaps they wouldn't have before. Adele Appleby's warm friendly manner made everything very clear and she was happy to spend as much time as we needed to digest and understand the programs. Thanks Adele for sharing all your knowledge with the team and making the training fun."
Kim Knott - North Shore Trainers
"Life Fitness Academy has been an integral part in the development of our service staff."
Grant Jacobs – University of Wollongong
"..what ever Adele has to say, you can be sure its worth listening to."
Simon Olive - Anytime Fitness Burwood & Kew  
Industry Leaders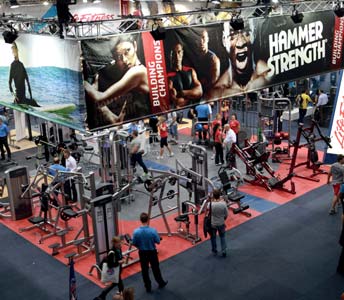 Team Approach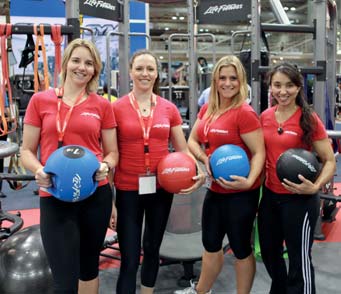 Scientific Knowledge