CONSOLE FEATURES
FACILITIES CONTROL THE EXPERIENCE
Explore the features facility owners can utilise for ultimate customisation.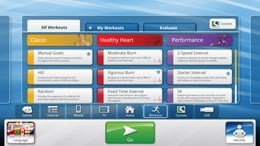 Go the Extra Mile
Favorite websites. Popular TV channels. Plus, workouts you create just for your facility. You can offer a one-of-a-kind experience by giving users unique content and entertainment that's truly more personal, informative and inspiring.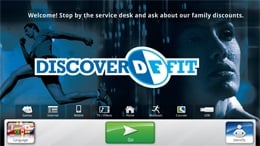 Make It Your Own
Step up the game band brand your equipment with your facility's identity. Create a custom scrolling message that informs users about services and programs. Updating your content is easy and allows you to keep exercisers up-to-date, every day.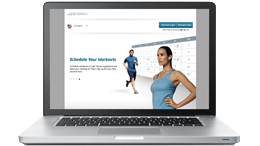 Keep It Going
Stay on top of what helps make your facility tick. Keep tabs on usage data, internet connectivity and extended reporting features that allow you to run things more smoothly. Plus, you can perform equipment software updates online, so you can easily upgrade and expand content over time.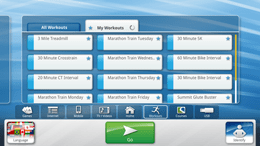 In Control
Keep users connected with open browsing they can personalize. They can edit website selections and create favorites with LFconnect.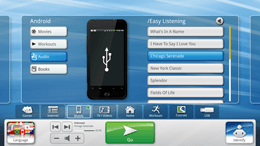 Exceed Expectations
Now exercisers can log in via smartphone, PIN, USB drive or RFID and see your facility's personalized content. They can connect with friends, personal trainers or groups through My Community or other social platforms to motivate and challenge them. Users can link to their personal trainers or set-up customized workouts through LFconnect.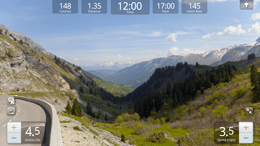 Give Them The World
California. Europe. Africa. Experience interactive, high-definition workouts like never before. Enjoy Lifescape's immersive outdoor adventures where the scenery keeps pace with the exerciser and the equipment incline and resistance changes with the terrain.
Base Features
FLEXSTRIDER VARIABLE-STRIDE TRAINER BASE FEATURES
Exercisers can choose the workout that's right for them with the FlexStrider Trainer. Users can change their stride length from 0" to 36" instantly, adding variety to a total-body workout.
Life Fitness has been producing cross-trainers for nearly 20 years. Two decades of biomechanics testing have helped create an elliptical path that feels more like natural running or jogging than any similar product in the fitness industry.
Natural Ellipse Path
Extensive research has developed an extremely smooth, natural feeling motion regardless of stride length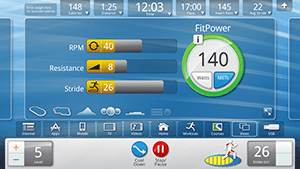 FitPower™ Display
Combines speed, resistance and stride length to determine the total energy output of the user.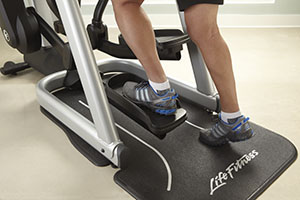 Low Step-Up Height
Pedals are just 10.5" (26.67 cm) high, which makes getting on and off extremely easy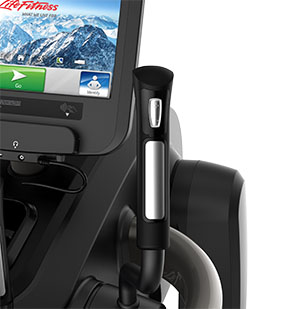 At-Your-Fingertips Resistance Controls
Located on the moving arms to easily adjust intensity without disrupting the workout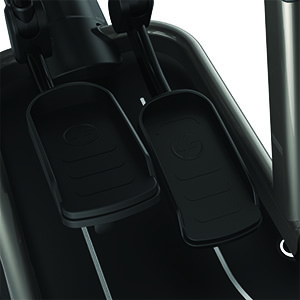 Oversized Pedals
Users can adjust foot position comfortably, and narrow pedal spacing (2.5"/6.3 cm) minimizes lateral hip shifting