CONSOLE FEATURES
OVERVIEW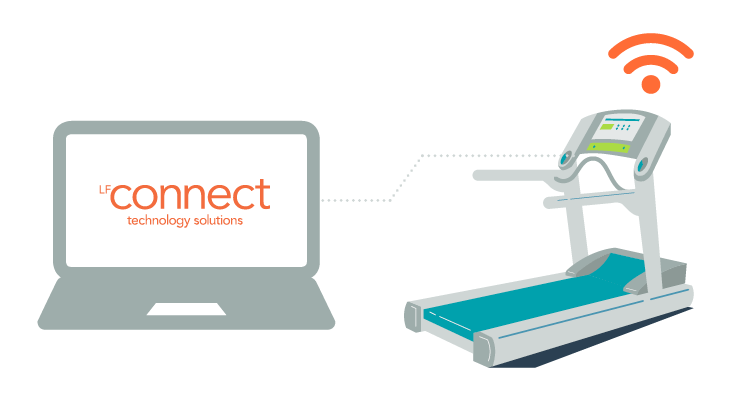 Optional Connection to LFconnect

Connect your Integrity cardio equipment to LFconnect.com, which provides important information about equipment usage.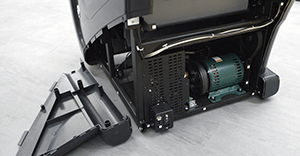 Easy Internal Access
Multiple modular panels make maintenance easy, and an interior protective panel shields internal components from liquids
KEY FEATURES
SURE STEP SYSTEM TECHNOLOGY – Motor-driven system allows for a wide range of speeds that includes a slow start-up mode and the highest speeds in the industry for high-intensity interval training. Speed changes are smooth and responsive.
SEAMLESS COMPATIBILITY WITH iPod® AND iPhone® – Connecting an iPod or phone to the console charges the device and provides great motivation to the exerciser through music and, when an attachableTV is available, video.
INTEGRATED ENTERTAINMENT CONTROLS – Newly integrated controls allow exercisers to skip songs, adjust the volume and change television channels right from the console.
SPACE AND STABILITY – The largest usable step space in the fitness industry provides secure footing at any speed.
HEART RATE MONITORING – LifepulseTM digital heart rate monitoring hand sensors are conveniently placed on the handlebars to provide precise heart rate monitoring, and Polar® telemetry provides accurate, "hands-free" heart rate monitoring. (Telemetry requires optional chest strap.)
MOTIVATING WORKOUT VARIETY – ZoneTraining+TM workouts automatically adjust the speed to keep users in their target heart rate zone. Goal-based workouts and interval workouts keep users motivated.
MAINTENANCE MADE EASY – Multiple modular panels provide service personnel with quick access to internal components.