HIGHLIGHTS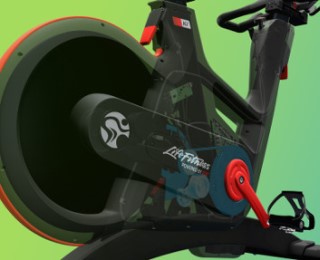 TWO-STAGE DRIVETRAIN
With an immense 1:11 gear ratio this two-stage drivetrain, with ICG's hybrid Poly-V and tooth belt technology,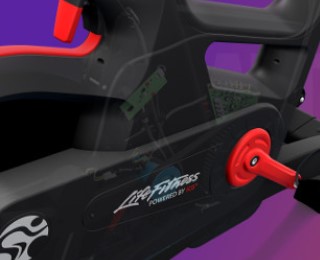 WATTRATE DIRECT POWER METER
The most accurate power meter in the industry offers a direct measuring tolerance of +/- 1%. Photocells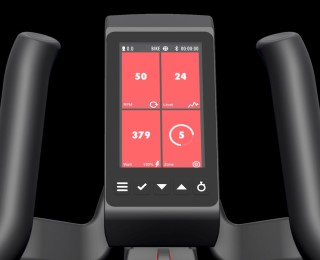 WATTRATE TFT COMPUTER 2.0
A bright, self-powered, integrated TFT screen and a front LED. This patented feature displays training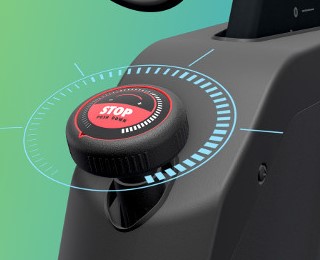 300-DEGREE MAGNETIC RESISTANCE DIAL
The 300-degree dial offers 100 clicked increments and displays resistance level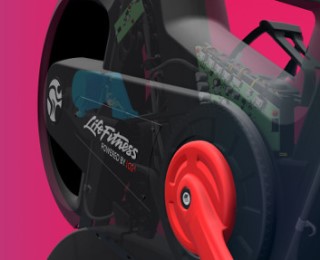 SELF-POWERED GENERATOR
No batteries required. The compact generator at the flywheel captures energy provided by the user to recharge an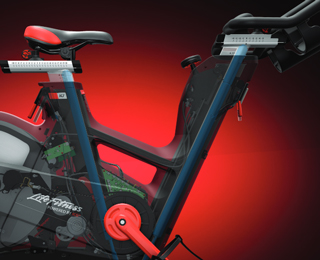 EASY ADJUSTMENTS
Four-way adjustments (saddle height, saddle fore/aft, handlebar height, handlebar fore/aft) ensure a finely-tuned fit for all riders.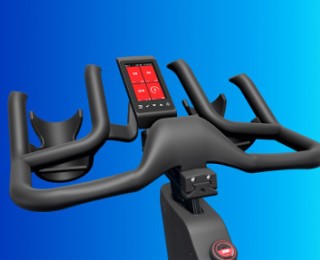 ADVANCED ERGO-FORMED HANDLEBAR
Soft PVC with a wide design for excellent support. Time Trial bar ends and central ride-
A COMFORTABLE RIDE
Comfort Sport Saddle
Sleek unisex saddle has an opening in the middle that relieves pressure while riding.
Pedal Type
Dual-sided pedals with both SPD for cycling shoes and a toe cage for regular shoes.
Adjustments
The aluminum stepless user-assist feature makes it extremely easy to adjust seat and handlebar positions. Multiple adjustments on the seat (vertical and horizontal) and handlebars (vertical and horizontal) ensure comfort for a wide range of riders.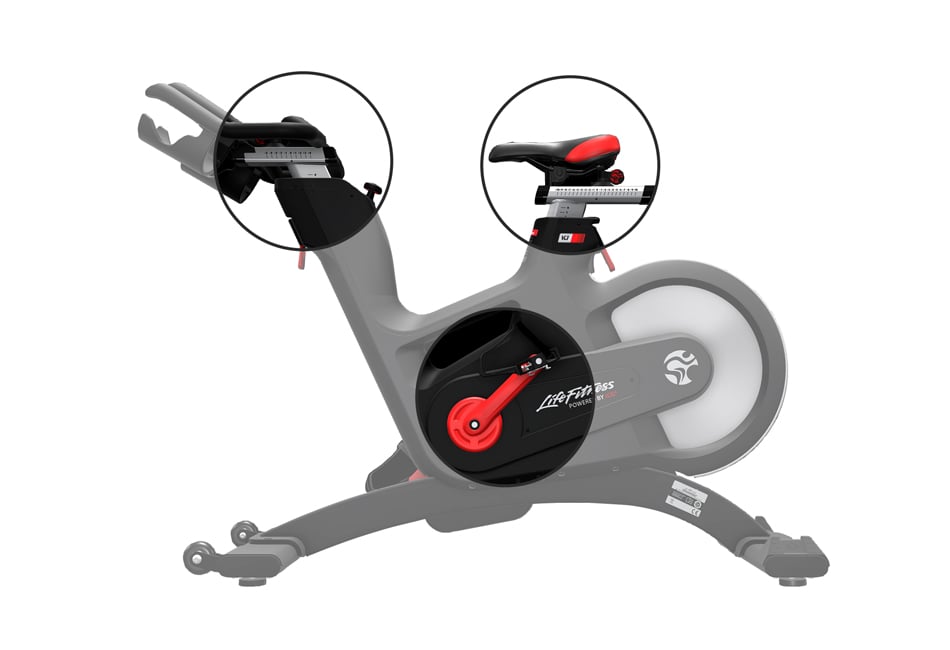 ABOUT ICG
ICG, which joined Life Fitness in 2016, has been motivating, mentoring and measuring positive change in the lives and rides of the global fitness and sporting community since 1995.
Striving for excellence in indoor cycling has made ICG a global leader specializing in the design, manufacture and programming of premium indoor cycling equipment.
ICG's performance reflects the focus, determination and passion that embodies the company. For more than 20 years, ICG has been reaping the benefits of a culture that consistently pushes the envelope and creates a better riding experience year after year.