Front & Rear Rack Options
HD Elite offers a variety of front and rear racks you can use as the framework for your desired configurations and training needs.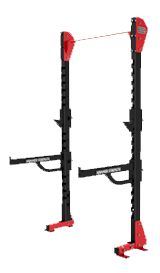 Half Rack Short Base
(HDLHRS)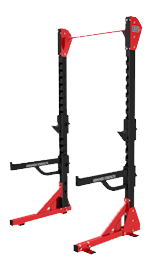 Half Rack Long Base
(HDLHRL)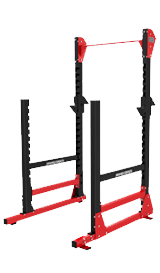 Multi Rack
(HDLMR)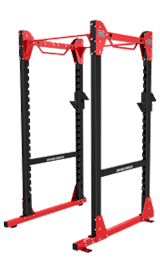 Power Rack
(HDLPR)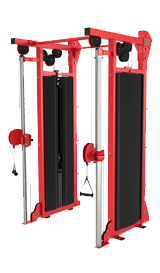 Combo Rack DAP
(HDLCRDAP)
Storage Options
HD Elite's storage options maximizes your training space with secure features to hold multiple bumper plates and kettle bells. Complete your combo rack by choosing a preferred storage option.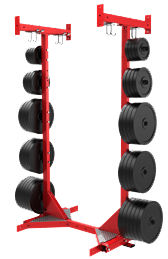 Short Single Storage (HDLSTOR-SS)
Maximum space efficiency
Standard: 8 standard length weight horns & 2 long bottom weight horns
Optional: Kettlebell/Bumper Plate Storage with 10 standard weight horns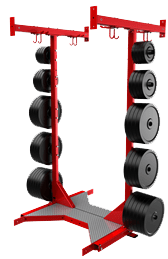 Medium Single Storage (HDLSTOR-MS)
Increased room for spotting and side access
Standard: 8 standard length weight horns & 2 long bottom weight horns
Optional: Kettlebell/Bumper Plate Storage with 10 standard weight horns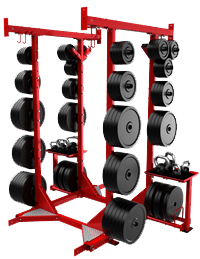 Long Double Storage (HDLSTOR-LD)
Maximum weight storage and spotting space
Standard: 16 standard length weight horns & 4 long bottom weight horns
Optional: Kettlebell/Bumper Plate Storage with 20 standard weight horns
Also available as a mix of 2 Standard Storages & 2 Kettlebell/Bumper Plate Storages