Console Features
INTUITIVE CONTROLS | SEAMLESS FACILITY and USER CONNECTION
The perfect choice for full-service facilities that want a premium look and console features.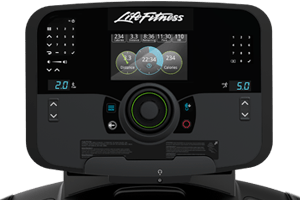 Navigation Dial
Intuitive QuickNav™ Dial with push-button functionality offers an appealing way for exercisers to interact with every aspect of  the console.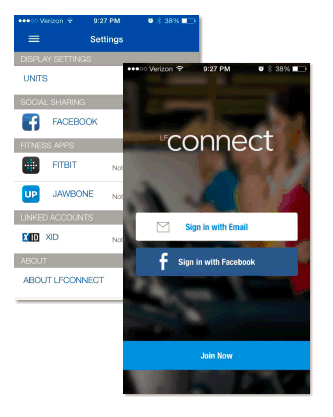 Workout Tracking
Compatible with Android™ 4.3 and higher and Apple® smartphones utilizing Wi-Fi, BTLE, which offers access to the LFconnect™ app for workout tracking.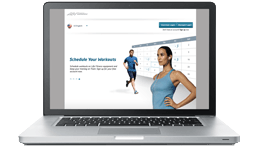 Facility Monitoring
Stay on top of what helps make your facility tick. Keep tabs on usage data, internet connectivity and extended reporting features that allow you to run things more smoothly. Plus, you can perform equipment software updates online, so you can easily upgrade and expand content over time. 
BASE FEATURES
UPRIGHT LIFECYCLE EXERCISE BIKE BASE FEATURES
The New Elevation Series Upright Lifecycle Exercise Bike is the most advanced model of the orignal Lifecycle Exercise Bike. Our Knee Over Pedal Spindle (KOPS) is a biomechanically correct leg position that is standard on all Lifecycle Upright Exercise Bikes. It closely simulates the feel of a road bike and reduces pressure on the knees.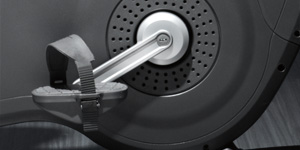 Easily adjustable Pedal Strap
ensures proper foot positioning.  
Easy adjust Comfort Curve seat
adjusts even from the seated position.
Lifepulse™ digital heart rate monitor
hand sensors located on handlebars for upright and racing positions. 
Easy-to-reach resistance control
conveniently adjusts workout intensity. 
Optional XXL Upright
Lifecycle Bike
accommodates uers up to 7ft. (2.13 m) tall.