Console Features
INTUITIVE CONTROLS | SEAMLESS FACILITY and USER CONNECTION
The perfect choice for full-service facilities that want a premium look and console features.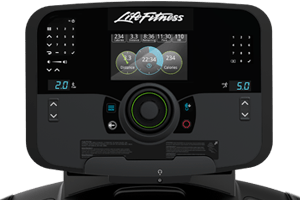 Navigation Dial
Intuitive QuickNav™ Dial with push-button functionality offers an appealing way for exercisers to interact with every aspect of  the console.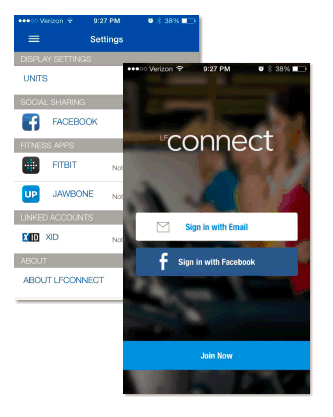 Workout Tracking
Compatible with Android™ 4.3 and higher and Apple® smartphones utilizing Wi-Fi, BTLE, which offers access to the LFconnect™ app for workout tracking.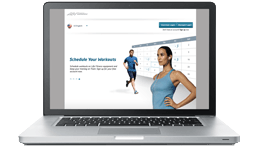 Facility Monitoring
Stay on top of what helps make your facility tick. Keep tabs on usage data, internet connectivity and extended reporting features that allow you to run things more smoothly. Plus, you can perform equipment software updates online, so you can easily upgrade and expand content over time. 
BASE FEATURES
RECUMBENT LIFECYCLE EXERCISE BIKE BASE FEATURES
Through continuing biomechnaical research and testing, we've created our Recumbent Lifecycle Exercise Bike, an award-winner for its innovative design. It features the Comfort Curve Plus™ Seat with deluxe back support and optional deluxe armrests for a more relaxed riding position. The equipment's step-through design has greater clearance to accommodate all body types or those rehabilitating from injury.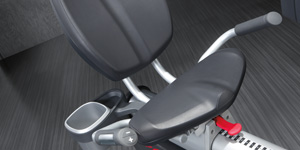 Easy adjust Comfort Curve Plus seat with deluxe back support
adjusts even from the seated position. 
Easy-to-reach resistance control
conveniently adjusts workout intensity. 
Deluxe armrests 
for a more relaxed workout; raise for easy on and off.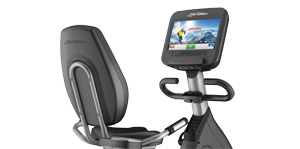 Lifepulse™ digital heart rate monitor
hand sensors located on handlebars and deluxe armrests. (Discover SE Console Shown)
Heart Rate programs 
automatically adjust resistance keeping users in their target heart rate zone.