Console Features
INTUITIVE CONTROLS | SEAMLESS FACILITY and USER CONNECTION
The perfect choice for full-service facilities that want a premium look and console features.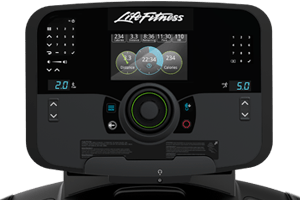 Navigation Dial
Intuitive QuickNav™ Dial with push-button functionality offers an appealing way for exercisers to interact with every aspect of  the console.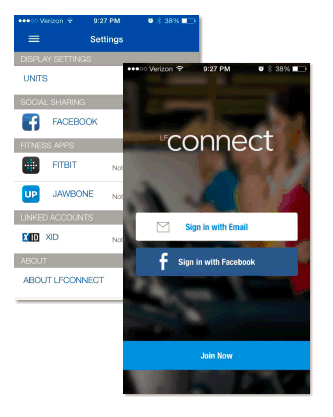 Workout Tracking
Compatible with Android™ 4.3 and higher and Apple® smartphones utilizing Wi-Fi, BTLE, which offers access to the LFconnect™ app for workout tracking.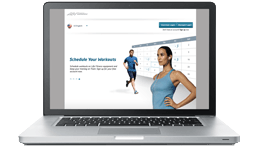 Facility Monitoring
Stay on top of what helps make your facility tick. Keep tabs on usage data, internet connectivity and extended reporting features that allow you to run things more smoothly. Plus, you can perform equipment software updates online, so you can easily upgrade and expand content over time. 
BASE FEATURES
POWERMILL CLIMBER BASE FEATURES
The PowerMill Climber has the smallest footprint among similar products in the industry. Modular panels make internal access easy for service professionals. The AC motor is extremely reliable and offers smooth transitions between 25 speed levels (from 12 to 185 steps per minute).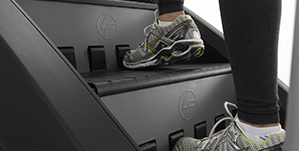 MaxBlox™ Steps
205" of usable step space, and anti toe-pinch design for extremely secure footing.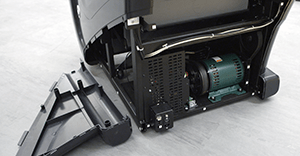 Easy Internal Access
Multiple modular panels make maintenance easy, and an interior protective panel shields internal components from liquids.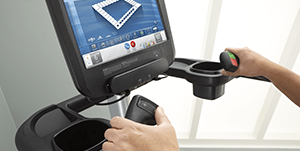 Thumb Controls
Start/stop and speed controls on the handgrips make it easy to adjust intensity without disrupting the workout. (Discover SE console shown)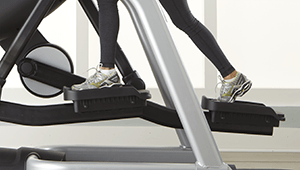 Powered by SureStepSystem Technology
Smooth, motor-driven system allows for 25 speed levels (slow for reconditioning and fast for high-intensity interval training).