CONSOLE FEATURES
FACILITIES CONTROL THE EXPERIENCE
Explore the features facility owners can utilise for ultimate customisation.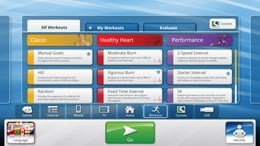 Go the Extra Mile
Favorite websites. Popular TV channels. Plus, workouts you create just for your facility. You can offer a one-of-a-kind experience by giving users unique content and entertainment that's truly more personal, informative and inspiring.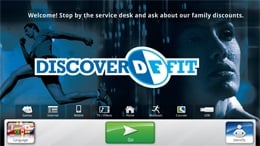 Make It Your Own
Step up the game band brand your equipment with your facility's identity. Create a custom scrolling message that informs users about services and programs. Updating your content is easy and allows you to keep exercisers up-to-date, every day.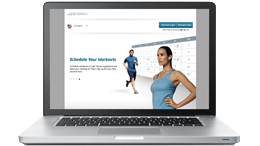 Keep It Going
Stay on top of what helps make your facility tick. Keep tabs on usage data, internet connectivity and extended reporting features that allow you to run things more smoothly. Plus, you can perform equipment software updates online, so you can easily upgrade and expand content over time.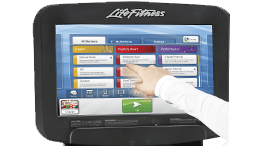 Go Ahead, Swipe It
Discover's Swipe™ Technology and high-definition screen displays content and controls with vibrant images and graphics. Navigate seamlessly between screens to choose the entertainment and workouts you want.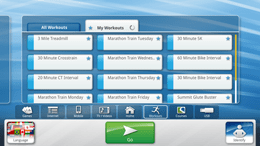 In Control
Keep users connected with open browsing they can personalize. They can edit website selections and create favorites with LFconnect.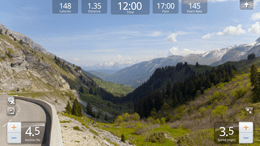 Give Them The World
California. Europe. Africa. Experience interactive, high-definition workouts like never before. Enjoy Lifescape's immersive outdoor adventures where the scenery keeps pace with the exerciser and the equipment incline and resistance changes with the terrain.
Base Features
POWERMILL CLIMBER BASE FEATURES
The PowerMill Climber has the smallest footprint among similar products in the industry. Modular panels make internal access easy for service professionals. The AC motor is extremely reliable and offers smooth transitions between 25 speed levels (from 12 to 185 steps per minute).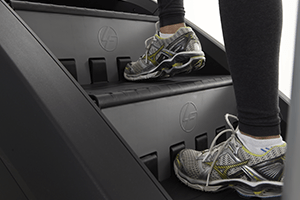 MaxBlox™ Steps
205" of usable step space, and anti toe-pinch design for extremely secure footing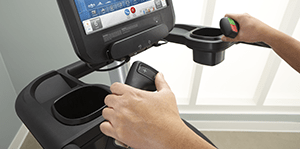 Thumb Controls
Start/stop and speed controls on the handgrips make it easy to adjust intensity without disrupting the workout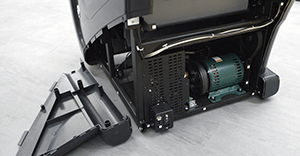 Easy Internal Access
Multiple modular panels make maintenance easy, and an interior protective panel shields internal components from liquids
Powered by SureStepSystem Technology
Smooth, motor-driven system allows for 25 speed levels (slow for reconditioning and fast for high-intensity interval training)
Lifepulse™ digital heart rate monitor
hand sensors located on ergonomically designed handlears