KEY FEATURES
Integrated 15″ Touch Screen Technology and built-in video screen
Activity Zone Conveniently places the most-used controls right at the user's fingertips.
Stride Sensor Detects when a user leaves the machine and stops the belt after a brief delay.
Removable Cup Holders Remove the two large cup holders for easy cleaning.
DX3 Belt and Deck System This groundbreaking system combines a lubricant-infused belt, Advanced Belt Tracking System (ABTS™) and our patented FlexDeck Shock Absorbtion System for the ultimate in durability and comfort. Eight incredibly durable Lifespring™ shock absorbers deliver smooth cushioning thoughout the deck regardless of user weight or running stride.
Heart Rate Monitoring The patented Lifepulse™ digital heart rate monitoring system, including contact hand sensors, provides heart rate monitoring with exact precision; Polar® telemetry provides accurate, "hands-free" heart rate monitoring. (Telemetry requires optional chest strap)
Low Decibel Level Ensures a quiet workout environment.
The 95T Treadmill is where style meets substance. A sophisticated design that sets your facility apart and provides users with a full set of features to keep them motivated. It embodies our total commitment to creating exceptional exercise equipment that excites and inpires users. Everything about the 95T Treadmill from the DX3™ Belt and Deck System and Flexdeck™ technology to the sophisticated design and open sightlines to the Activity Zone that places the most-used controls at the user's finger tips, is designed to the deliver the ulitimate cardio experience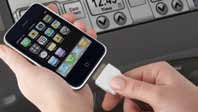 iPod and iPhone Compatibility
Seamless iPod and iPhone integration allows users to make audio/video selections and watch videos directly on the LCD screen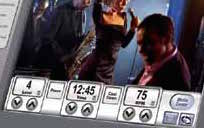 Integrated 15" Touch Screen Technology and built in video screen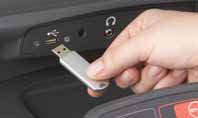 USB Connectivity
Create and save workouts and personal settings; use data to track performance and workout results at www.VirtualTrainer.LifeFitness.com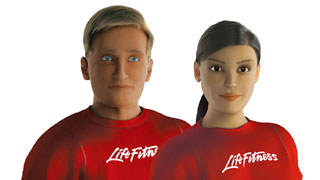 Virtual Trainer
Help users meet their goals and provide motivating encouragement and feedback on progress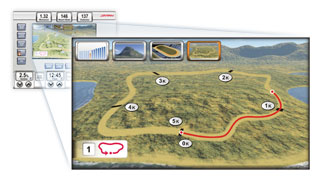 Workout Landscape™ Perspectives
Offer users program variety and motivation with ability to watch progress in real time on three workout landscapes including Mountain, 400 Meter Track and 5K Nature Trail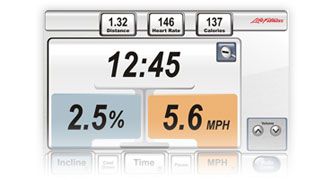 Zoom Feature
Enlarge speed, incline and time displays for larger workout data viewing
 iPhone compatibility & USB connectivity
15" Integrated LCD with Touch Screen Technology
15″ Digital TV Viewing (with digital tuner)
FlexDeck™ Shock Absorption System, DX3™ Belt and Deck System
Heart Rate Monitoring: Lifepulse™ hand sensors and Polar® Telemetry
Motor: Powerful 4-HP AC Motor
Ergonomically correct handlebars and non-slip siderails
Workouts: 3 Classic workouts, 5 Heart Rate+ workouts, 4 Hill+ workouts, 4 Fit Tests, Gerkin Protocol, PEB, 8 Custom Workouts, 2 create your own workouts, 4 Sport Training workouts, 5 Goal Workouts,Customised cool down