Signature Series Cable Motion Highlights
Cables 7×19 strand construction, lubricated, nylon-coated cable meets U.S. military specifications
Cushioning Contoured cushions utilize a molded foam for superior comfort and durability
Frame Description 11-gauge steel frame ensures maximum structural integrity; Standard rubber feet protect base of the frame and prevent the machine from slipping; Each frame receives an electrostatic powder coat finish to ensure maximum adhesion and durability
Hand Grips Grips retained with aluminum collars, preventing them from slipping during use; Hand grips are a durable urethane composite
Instructional Placards Easy-to-follow instructions illustrate proper use and muscles trained
Pulleys 4-1/2″ (11 cm) and 6″ (15 cm) diameter fiberglass-impregnated nylon pulleys feature sealed bearings
Shrouds Optional front shrouds; Standard rear shrouds
Suspension Training Manufacturer REQUIRES that this product be secured to the floor when used with body weight strap training products to stabilize and eliminate rocking or tipping over
Weight Plates And Guide Rods 7/16″ (11 mm) diameter weight selector pin magnetically locks in place and is connected to stack to prevent loss; Solid-steel weight plates. Top weight plate is fitted with self-lubricating bushings
STATION OPTIONS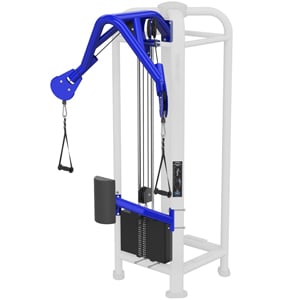 MULTI-JUNGLE PULLEY HIGH
MJDPH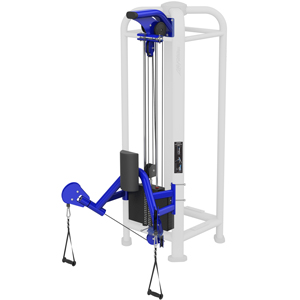 MULTI-JUNGLE DUAL PULLEY LOW
MJDPL
MULTI-JUNGLE ADJUSTABLE PULLEY 4:1
MJAP41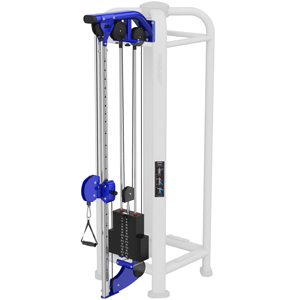 MULTI-JUNGLE ADJUSTABLE PULLEY
MJAP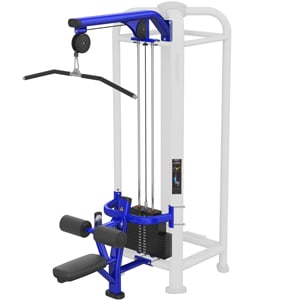 MULTI-JUNGLE LAT PULLDOWN
MJLP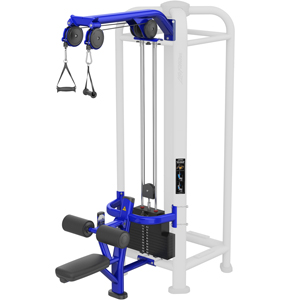 MULTI-JUNGLE DUAL PULLEY PULLDOWN
MJLPD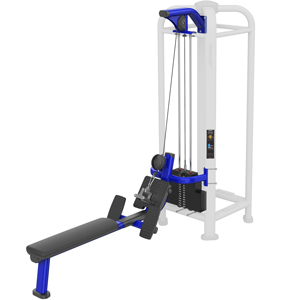 MULTI-JUNGLE LOW ROW
MJRW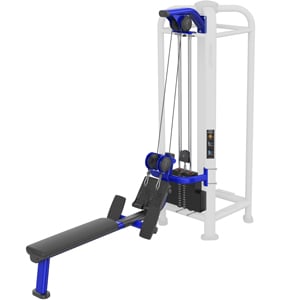 MULTI-JUNGLE DUAL PULLEY ROW
MJRWD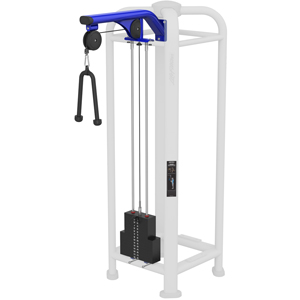 MULTI-JUNGLE TRICEPS PUSHDOWN
MJTP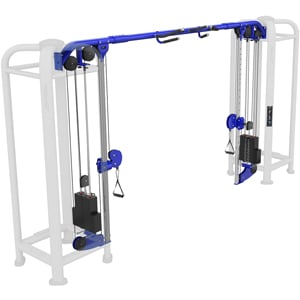 MULTI-JUNGLE ADJUSTABLE CROSSOVER CONNECTS CORE
MJAXO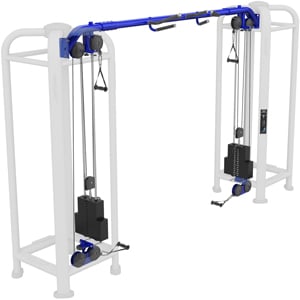 MULTI-JUNGLE FIXED CROSSOVER CONNECTS CORE
MJFXO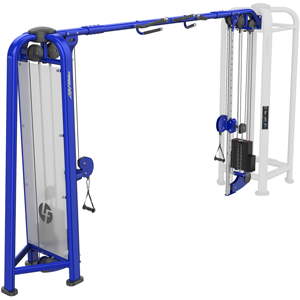 MULTI-JUNGLE ADJUSTABLE CROSSOVER
MJACO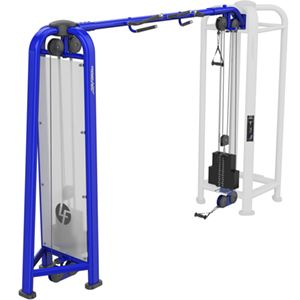 MULTI-JUNGLE FIXED CROSSOVER
MJFCO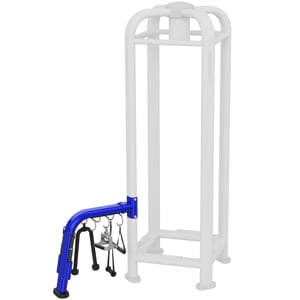 MULTI-JUNGLE HANDLE ACCESSORY RACK
MJHAR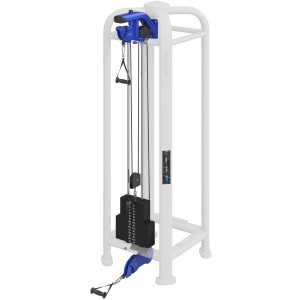 MULTI-JUNGLE HIGH LOW PULLEY
MJHL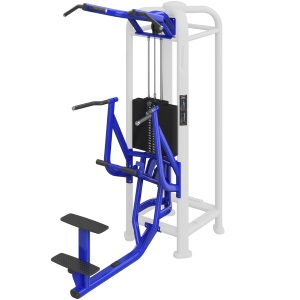 MULTI-JUNGLE ASSIST DIP CHIN
MJADC
YOUR FACILITY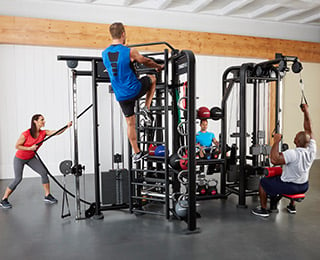 EXTREME VERSATILITY
Custom configurations allow facilities to create strength training areas that meet the needs of any exerciser. Multi-jungles can be used for individual training or incorporated into a small group training program.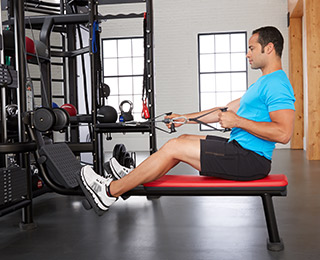 TRAINING OPTIONS
Choose from traditional machines, like a seated row, or more contemporary dual pulley high and low stations that employ Ground Base training to improve balance and stability.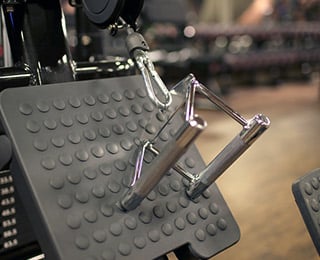 SPACE EFFICIENCY
Each multi-jungle offers exercisers a wide range of training possibilities without taking up a lot of valuable space.