STATIONS
Five scalable stations offer exercise variety and can be used to create several different configurations.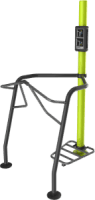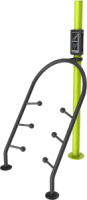 STEP
Two height choices for steps and jumps.
ROW
Multiple hand positions for different difficulty  levels of upper body pulling.
PRESS
Three press positions to adjust resistance levels with ball grips for exercise variety.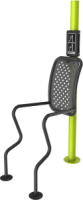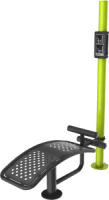 DIP/LEG RAISE
Curved form supports the back for leg raises.
AB
Crunches or reverse crunches for Abdominal workouts.
CONNECTORS
Connectors are combined with stations to create a complete workout system.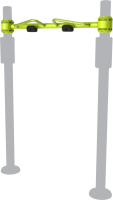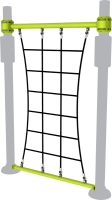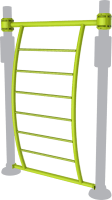 Pull-Up Short Connector
Overhand, neutral and rock grip positions provide a variety of exercise options
Cargo Net Short Connector
Provides a wide range of stretching and total body exercises against a flexible and unstAble surface.
Arc Ladder Short Connector
Great options for total body exercises and stretches.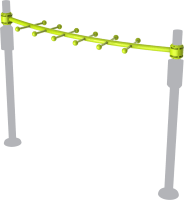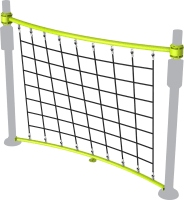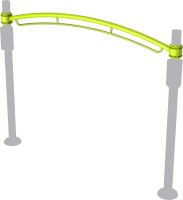 Monkey Bar Long Connector
Choice of traditional grips or ball grips for traversing. Accommodates multiple users simultaneously for neutral and ball grip pull-ups.
Cargo Net Long Connector
Fun agility and strength exercises with difficulty levels dependent on the side of the net where the exercise is performed.
Traverse Bar Long Connector
Traverse exercises with two different grip options. Good overhead support to attach suspension training.