TRACK ANYWHERE AT ANYTIME It's not just an App, its a real measure of your success. Once you have been scanned with the Evolt 360 you can use the free Evolt Active App to get personalised and detailed recordings and then track, monitor and analyse your progressive results. Access personalised profile and dashboard via smart phone, tablet or desktop computer. Utilising unlimited cloud data storage, the App provides instant graphs and charts showing real-time results with analytical comparisons between scans. ​ ​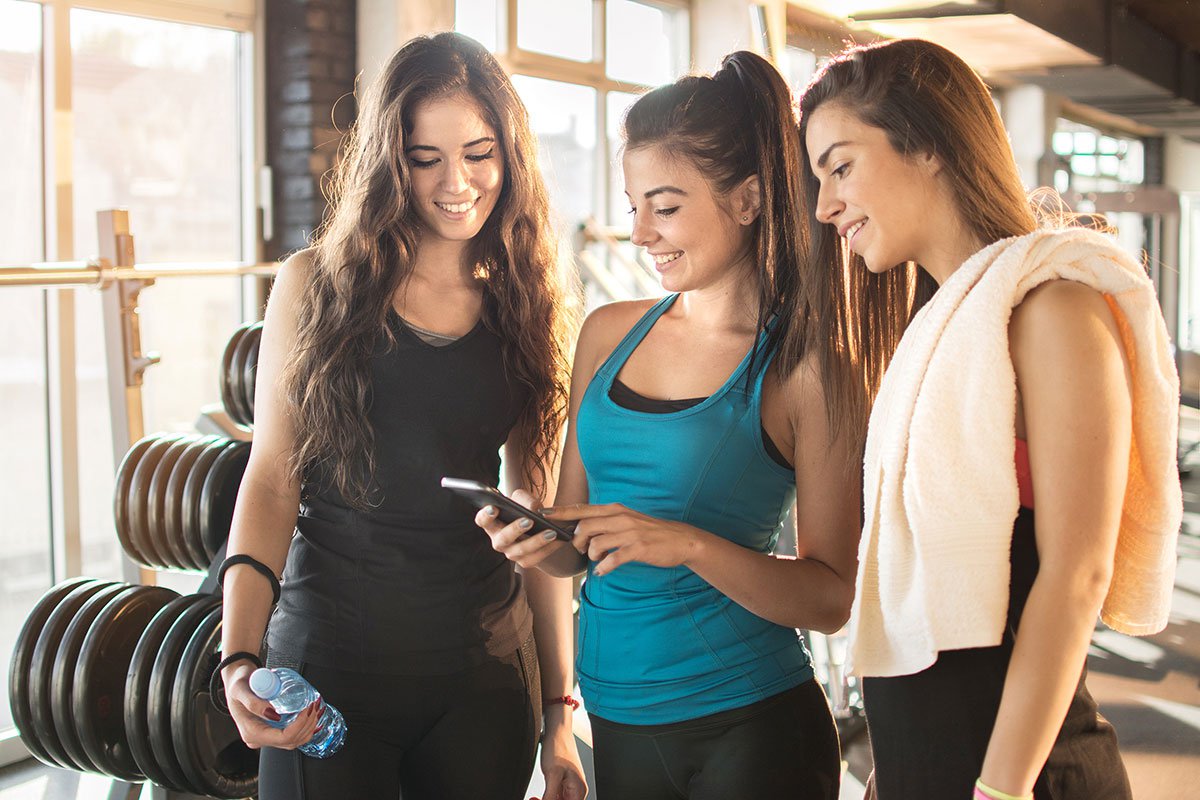 WELLNESS COMMUNITY SOCIAL PLATFORM
On top of all the incredible data, The Evolt Active App also provides a more human connection. The App features a positive and motivating social platform and wellness community for all users to access. This is a place where users can share motivational stories, photos, results, recipes and more.
MACRONUTRIENT PROFILING
Highly intuitive, the Evolt Active App delivers the world's first Artificial Intelligent Macronutrient Profile. This provides powerful insights into the amount of protein, carbs and fat that should be consumed and subsequent energy to be expelled for optimum improvements for the users' particular body type. Once users have scanned on the Evolt 360 they can access the Macronutrient Profile Platform via the App; here they will gain all the tailored knowledge and will be able choose specific health and fitness goals.
DESIGNED TO KEEP YOU MOTIVATED
1. BE ACTIVE
Challenge yourself and live a better lifestyle by being active and making healthy diet choices.
2. LOG SCANS
Get scanned on a Evolt360 and have your results uploaded automatically or enter your activity details manually.
3. TRACK YOUR RESULTS
Track your progress, gain insights, share your journey or motivate yourself by following the journeys of others.
WHAT IS EVOLT ACTIVE APP?
Evolt Active App is a Global Network of Fitness Enthusiasts. Once users get a scan result, it then fires to the Evolt Active App which can be accessed via smart phone, tablet or desktop. The Evolt Platform will automatically graph results in the users personal dashboard. Evolt Active provides a positive and motivating social platform and wellness community for all users to access after they get an Evolt 360 scan. It is a place where users can share photo's of their progress, healthy recipe ideas, motivation and much much more! Visit Evolt Active www.evoltactive.com to find out more.
WHAT ARE MACRONUTRIENTS
Macronutrients are energy-providing chemical substances consumed by organisms in large quantities. The three macronutrients in nutrition are carbohydrates, fats, and proteins. Everybody has an an individual macronutrient profile depending on their body composition.
HOW CAN I VIEW MY MACRO'S
To view your Macro's you must download the App and sign up before getting the Evolt 360 Scan. Using your details, log into the Evolt 360 kiosk and complete a scan. The result will automatically fire to your Evolt Active. Head to the "Profile" section and view your individualised macro profile under the "My Macro's tab"
WHY DO PEOPLE LOVE TO TRACK THEIR MACRO'S?
If you have a fitness goal in mind, tracking your nutrition is essential to help reach your goals. Counting calories can leave you feeling starved or lethargic, whereas if you are eating the correct nutritious food for your body you will feel great! Tracking your macros also gives flexibility and more variety within your diet – never get bored again!
HOW DO I TRACK MY PROGRESS ON THE EVOLT ACTIVE APP?
Track your progress via the "Scan Stats" tab you can access via your "Profile". View a summary of your progress and also your results graphed in date order.