WELCOME TO DISCOVER
Enjoy enhanced interaction, Internet connectivity and entertainment options on the New Elevation Series Discover™ Tablet Console treadmills, cross-trainers and bikes. With LFconnect™, you can manage cardio equipment and update software while exercisers can create preset favorites and personalized workouts. Build a custom workout app through LFopen™ that works directly with equipment. The choices are yours.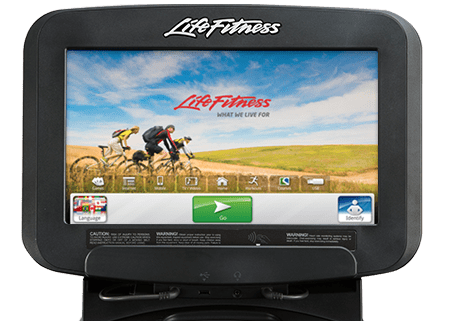 Easy-To-Use Interface
Go ahead, swipe it. Discover's Swipe™ Technology and high-definition screen displays content and controls with vibrant images and graphics. With a swipe of a finger, navigate seamlessly between crisp, clear screens to choose the entertainment and workouts you want. 
Personal Identification Technology
Find your favorites with ease when you login to your LFconnect settings on Discover. Your preferred workouts, websites and display settings instantaneously load so you can get on and go. All you need is a smartphone, PIN, USB drive or RFID* to access personalized content. 

*Check with your sales rep for availability and details.
Entertainment On Demand
Watch on-demand videos.* Tune into a favorite sitcom, watch the hottest music videos or play solitaire. There are thousands of entertainment options that will engage any interest.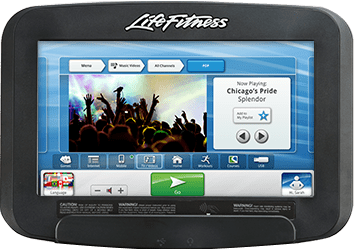 *Check with your sales rep for availability and details.
Surf The Web
Thanks to Discover's Internet connectivity capabilities, you can visit a website or play a game.* Easily choose your favorite websites through your LFconnect account and they will be instantly available at login.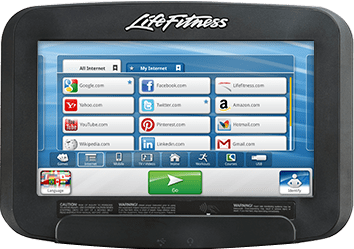 *Ethernet or wireless connectivity options. Check with your sales rep for availability and details.
Interactive Courses
Lifescape courses feature exclusive interactive, high-definition hikes, runs and bikes through famous locations around the world. Whether an exerciser chooses to bike in France's Col de la Colombiere, or run in California's Trinity Mountains, the integrated machine controls increase the resistance or incline and video speed to replicate an authentic outdoor experience
Lifescape Preview: Col de la Colombière Bike Path
Lifescape Preview: Trinity Mountains Run
Connect To Your Device
Discover connects and syncs to Android smartphones and Apple devices, including the iPad. Use Bluetooth to connect your headphones. Access your personal library of music, videos, apps and books. Maintain and monitor workout results directly from machine to device with the Life Fitness compatible app of your choice. And with charging capabilities, never worry about low battery life.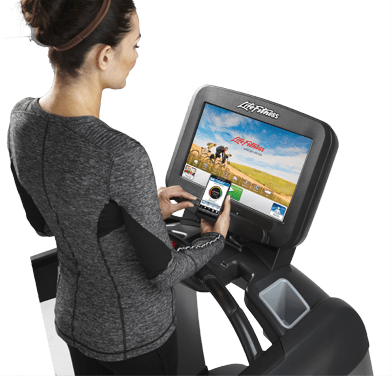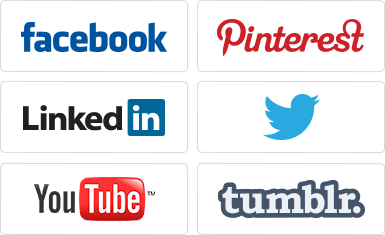 Engage With Your Networks
Never miss another tweet or status update again. Let friends, family and workout buddies see your fitness progress on your social networks. Connect with friends, personal trainers or groups through My Community on LFconnect to motivate and challenge you. Allow a personal trainer to track your workouts or set up customized workouts for you through LFconnect.
Build Your Facility's Brand
Customize

Personalize Discover's home screen with facility branding and custom messages through LFconnect. Promote incentive programs and facility news through a customized scrolling message and pre-program recommended websites, television channels and customized workouts for simple selection. 
Manage

Asset management has never been so easy with LFconnect. Monitor how often machines are being used by day of the week, time of day, equipment type or facility location. Push new software updates from website to equipment instantly.
Engage

Build motivation. Allow personal trainers to create custom interval workouts for exercisers or use LFopen to build a facility-branded app, website or device that works directly with Discover. There are infinite ways to create interactive workout solutions.
Compatible Products
The following products feature the tablet consoles:

Treadmill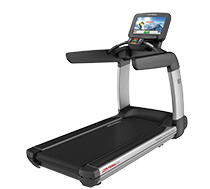 Upright Bike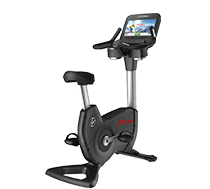 Recumbent Bike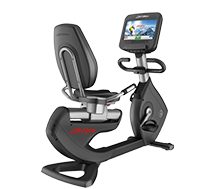 Cross Trainer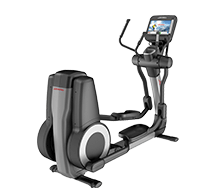 FlexStrider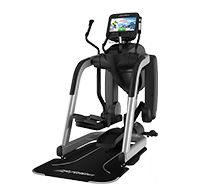 PowerMill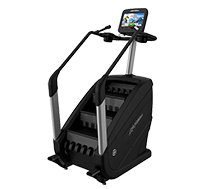 Treadmill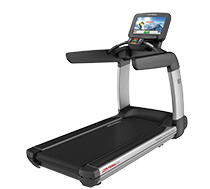 Upright Bike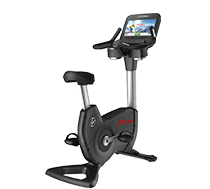 Recumbent Bike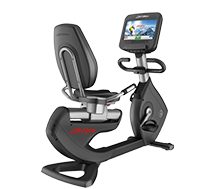 Cross Trainer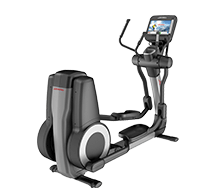 FlexStrider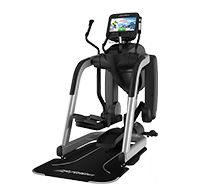 PowerMill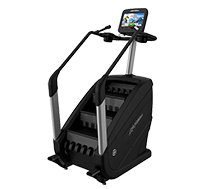 New Elevation Series Discover Tablet Console Specs
Console options
DISCOVER SE
DISCOVER SI-TV
DISCOVER SI
19" (Treadmill), 16" (Cross-Trainer and Bikes) Integrated Surface Capacitive LCD Touch Screen
10" Integrated Surface Capacitive LCD Touch Screen
Swipe™ Technology
Screen Protection
Protective top layer, internal shock mounts, gasket
TV Viewing Options
DISCOVER SE
DISCOVER SI-TV
DISCOVER SI
Integrated TV
Analog and Digital NTSC/ATSC/QAM, PAL/ SECAM/DVB-T, NTSC/ISDB-T with BCAS
IPTV*
Optional
Optional Attachable TV (wide screen format)
Analog and Digital NTSC/ATSC/QAM, PAL/ SECAM/DVB-T, NTSC/ISDB-T with BCAS
Optional
Display Readout
DISCOVER SE
DISCOVER SI-TV
DISCOVER SI
Language Choices
English, English UK, Spanish, Portuguese, Italian, French, German, Dutch, Turkish, Simplified Chinese, Japanese, Korean, Russian, Arabic, Polish, Catalan, Finnish, Hungarian, Euskara
English/Metric Selection
mph/kph/rpm or lbs/kg
Special Features
DISCOVER SE
DISCOVER SI-TV
DISCOVER SI
iPod®, iPhone®, iPad® and Android® Smartphone Compatibility
Video capability on LCD Touch Screen
Video capability on Optional Attachable TV
Playlist management on LCD Touch Screen
Charging
iPad Holder
Internet
Via CAT6 or CAT5e (shielded recommended)
Wireless Connectivity: IEEE802.11a/b/gn*
Optional
Optional

Optional
Lifescape Interactive Courses
Video speed and level/incline controlled
On-Demand Content (Music Videos, TV shows)
Available with purchase of Lifescape Gateway†
Optional
Optional

Optional
Bluetooth
Compatible with Bluetooth devices
Workout Landscape™ Views
400M Track, 5K Nature Trail, Mountain, Zoom
Programmable Go System™
Walk-Jog-Run (Treadmill only)
Promo Channel
Default channel to display facility specific content
Secure Channel
Monitor child day care center with password protection
Solitaire
Play Solitaire on the LCD Touch Screen
Life Fitness Reader
Read ePub files on the LCD Touch Screen
lFconnect.coM coMpatibility**
DISCOVER SE
DISCOVER SI-TV
DISCOVER SI
Facility Customization through LFconnect.com
Attract screen background image and logo, and scrolling message; custom Internet settings and TV channels; custom workouts
End-user Personalization through LFconnect.com and LFopen
Personalized content, workouts creation and tracking, entertainment
Asset Management through LFconnect.com
Software Updates and Statistics
*Optional features are available at an additional cost.  **LFconnect on-console features are compatible with the Elevation Series Discover SE and SI when connected to the Internet. Internet connectivity is  recommened for optimal facility owner and exerciser experience.  †Features not available in all regions. Check with your sales rep for availability and details. Warranties outside the U.S. may vary. Specifications subject  to change.