WELCOME TO DISCOVER SE3
The Discover SE3 console is the result of insight gained from extensive research that asked what makes a consistently captivating experience. Engaging layouts, simple discoverability and entertainment options like streaming video and internet compability allow the Discover SE3 console to bring facilities to the forefront of the digital fitness world. The Discover SE3 console is available in both high definition and standard definition versions.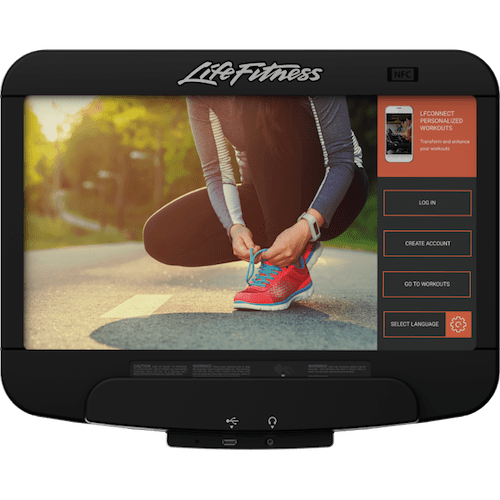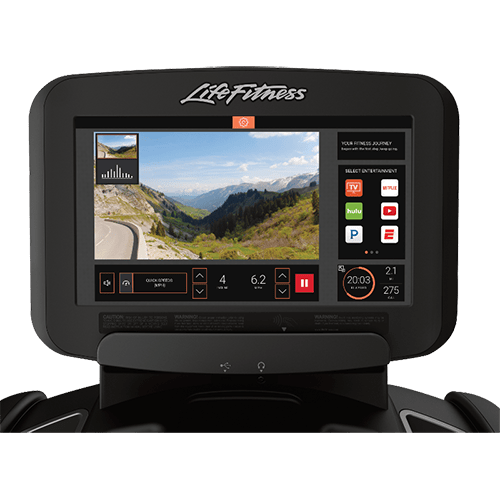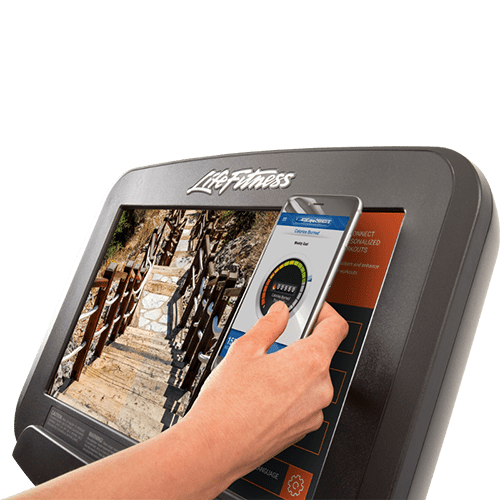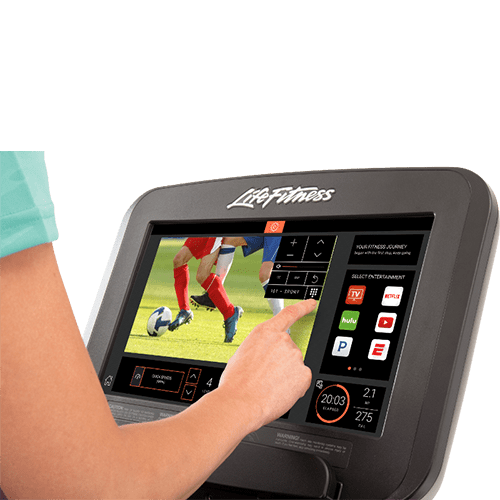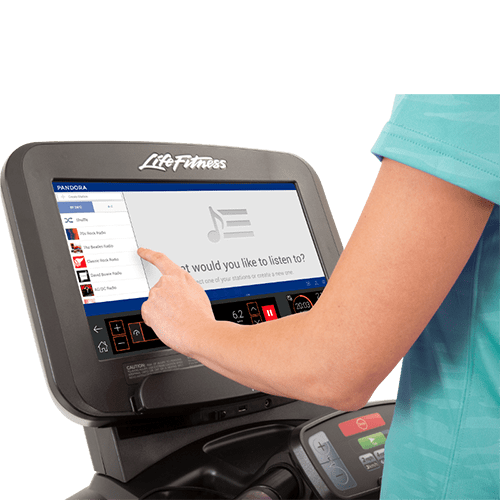 Virtual Courses
Run with friends anywhere in the world in real time through exclusive RunSocial virtual courses. Offer your exercisers a way to work out with an exciting social aspect. If they would rather exercise on a tranquil path in France, they can still take advantage of the beautiful Lifescape courses.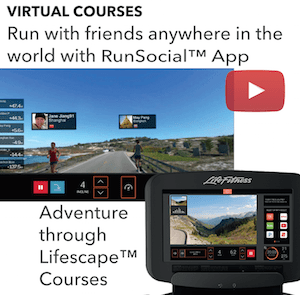 WIFI Internet Browsing
Full internet browsing capability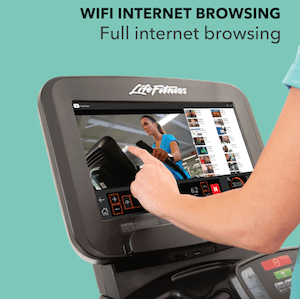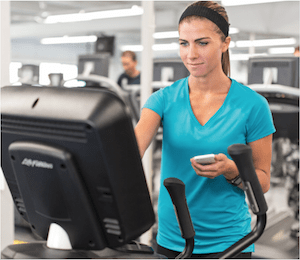 LFCONNECT DIGITAL PLATFORM
Discover SE3 consoles are an essential piece of the LFconnect Digital Platform. The effect of the consoles is enriched by our supplementary offerings, including our proactive service, statistics, software updates, compatibility with fitness apps and wearables, and the ability to customize how your exercisers interact with the facility. These assets work together seamlessly to create a consistently satisfying experience for each customer.
ASSET MANAGEMENT
Use LFconnect statistics to monitor workouts on connected equipment and create the optimal equipment mix and layout for your facility. Make sure your facility is always up-to-date and current with software updates sent straight through the LFconnect website to your consoles. Enhance usability, performance and add new features via download.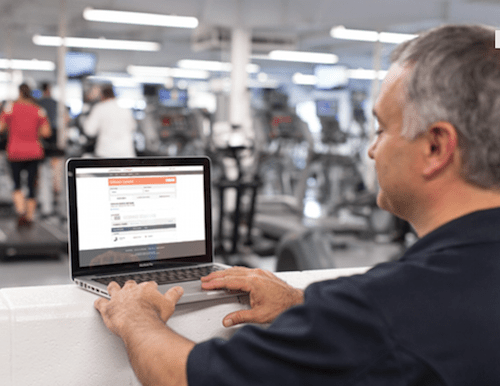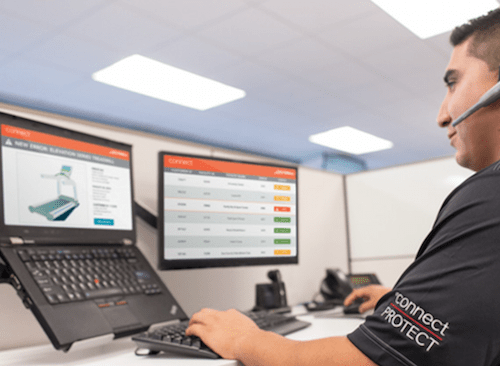 LFCONNECT PROTECT
LFconnect Protect is a unique service that seamlessly connects your equipment to the skilled digital service professionals at Life Fitness. We monitor how your connected cardio equipment is running and contact you if there is a problem, leaving you free to focus on other areas of your business.
Build Your Facility's Brand
Customize

Personalize Discover's home screen with facility branding and custom messages through LFconnect. Promote incentive programs and facility news through a customized scrolling message and pre-program recommended websites, television channels and customized workouts for simple selection. 
Manage

Asset management has never been so easy with LFconnect. Monitor how often machines are being used by day of the week, time of day, equipment type or facility location. Push new software updates from website to equipment instantly.
Engage

Build motivation. Allow personal trainers to create custom interval workouts for exercisers or use LFopen to build a facility-branded app, website or device that works directly with Discover. There are infinite ways to create interactive workout solutions.
Compatible Products
The following products feature the tablet consoles:
New Elevation Series Discover SE3 Tablet Console Specs